Bottom Drawer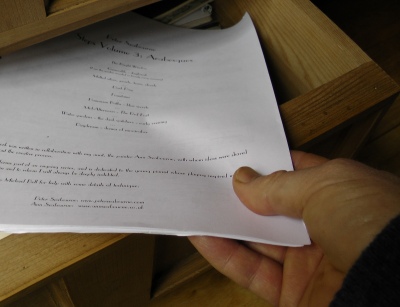 ....This page presents a jotting space for thoughts, news and little updates to be added from time to time. I do not intend it as a blog - there is plenty enough verbal fodder on the internet without me adding more...
January 2023
I am currently working on Steps Volume 10: In a Grain of Sand, a collaboration with pianist/poet Oana Rusu Tomai.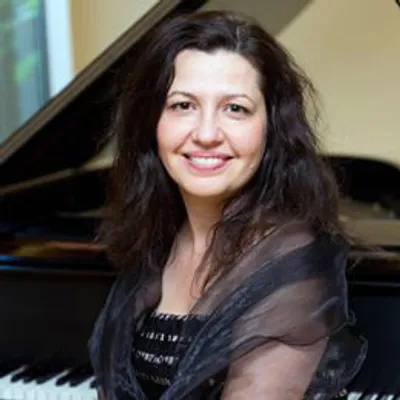 January 2023
In September 2023 my Gran Partita will be premiered by Czech Philharmonic Winds at the Martinu Hall in Prague, to be paired with Mozart's great work (K361) of the same name. Details to follow.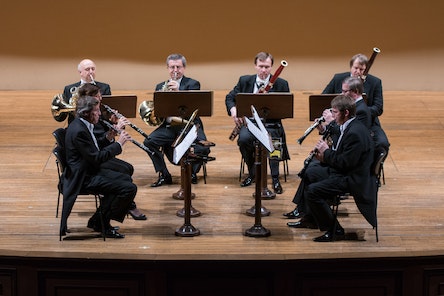 and...
January 2023
Pleased to announce the première of my Cor Anglais Concerto in February 2023 by Gabriela Kummerová with Karlovy Vary Symphony Orchestra under Maestro Ondřej Vrabec.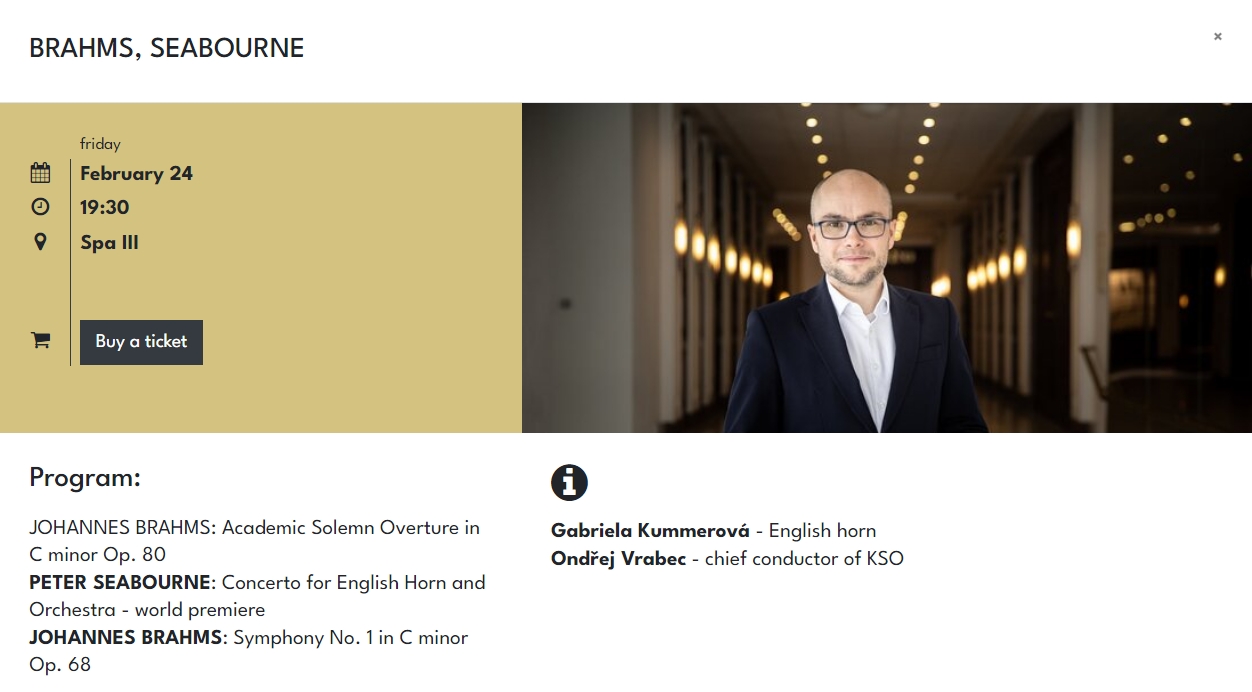 September 2022

Forthcoming performances of my work in Munich and Sarajevo
Konstantin Lifschitz plays from my Steps Volume 6:Toccatas and Fantasias.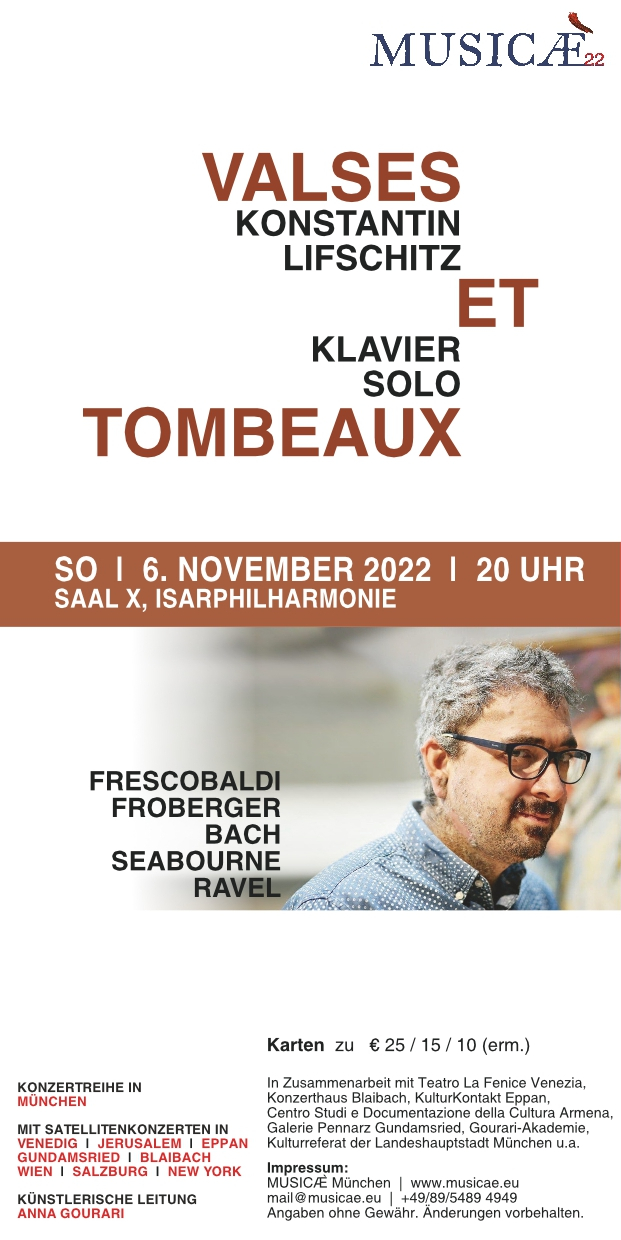 Premiere of my work then - for solo viola, written for Andrea Nikolic, in the closing concert of the Vares Classic Festival in Bosnia (coincidentally on my birthday, 1st October). It is based on Emily Dickinson's poem "I felt a Funeral, in my Brain".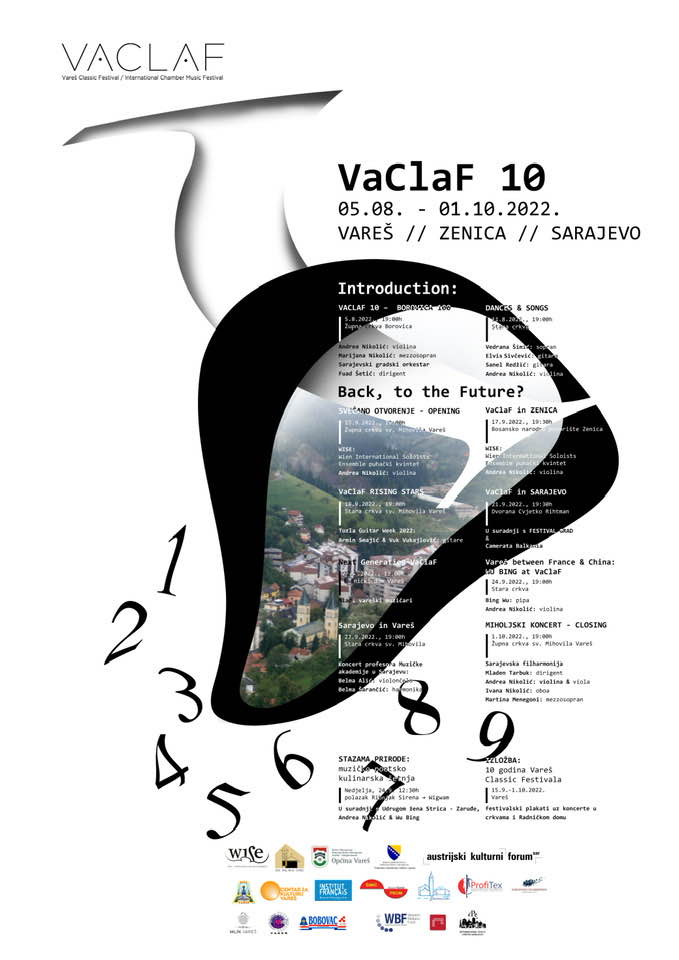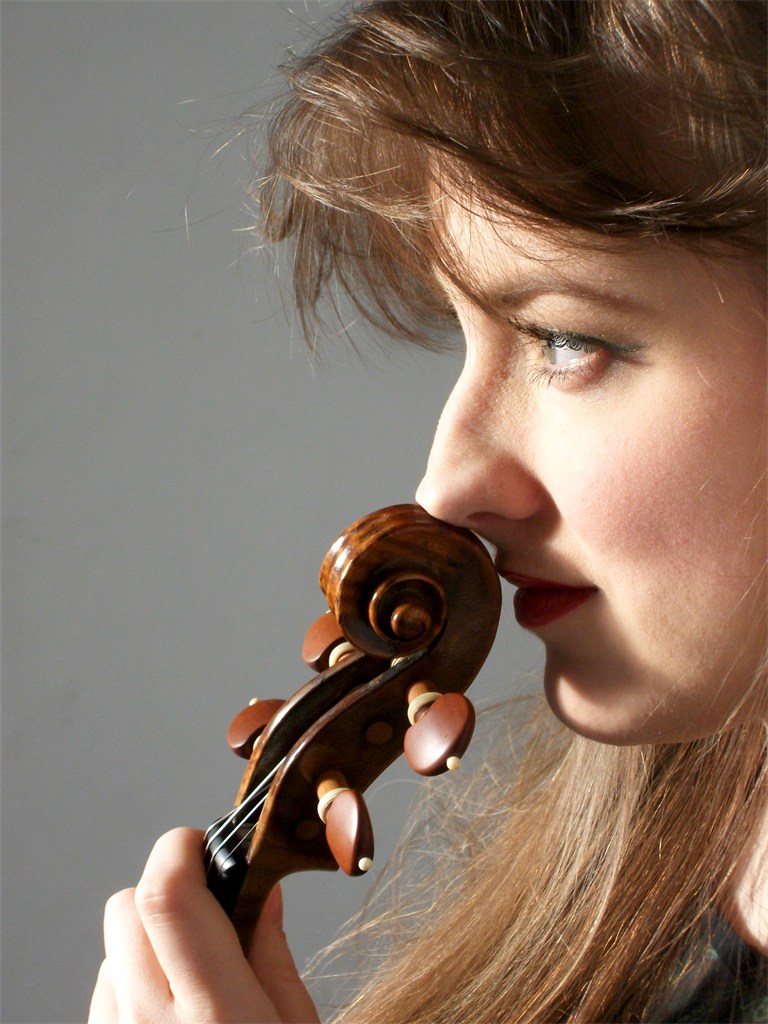 September 2022
Reviews of Konstantin Lifschitz's CD Toccatas and Fantasies from BBC Music, Gramophone, Opus Klassiek and Klassisk Musikk.
May 2022
Released soon (27th). Already available for pre-order on various websites. Thanks to dear Konstantin and Mark Hartt-Palmer at Willowhayne Records.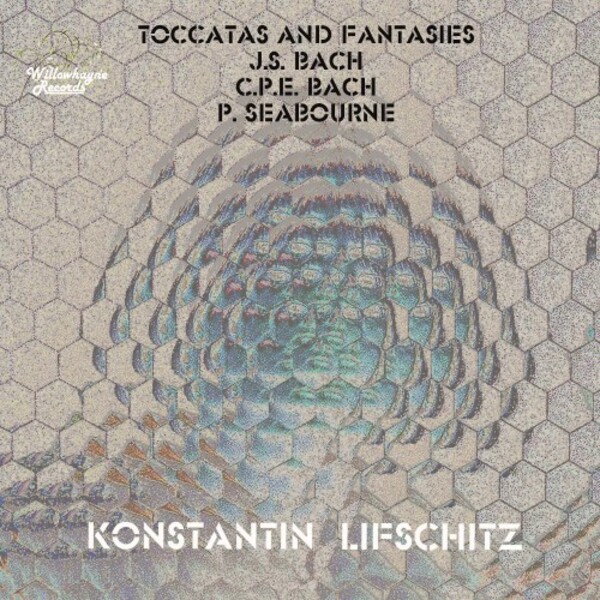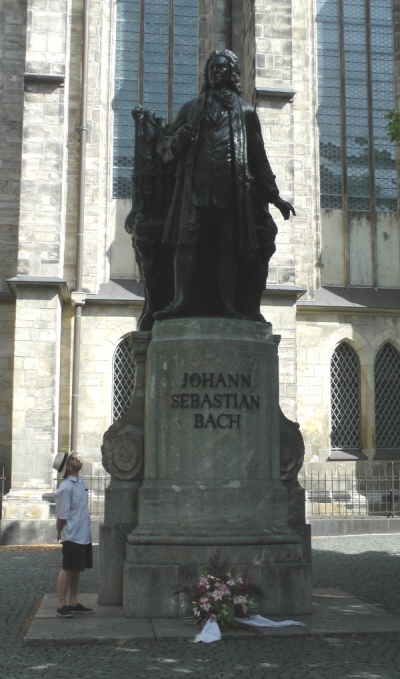 May 2022
Interview in BBC Music Magazine (click photo for a larger version)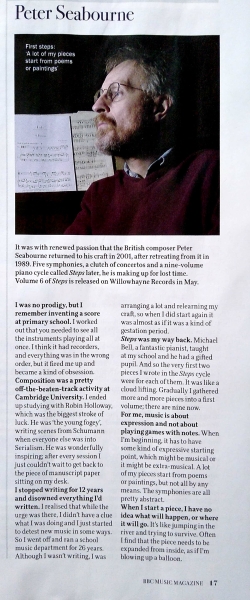 March 2022
A series of excellent reviews for the horn quintets CD:
Gramophone, BBC Music Magazine, Klassisk Musikk (Norway), Limelight (Australia), Pizzicato (Luxembourg), The Horn Call (USA - not online), Horn Player and Radio Vltava (Czech Republic).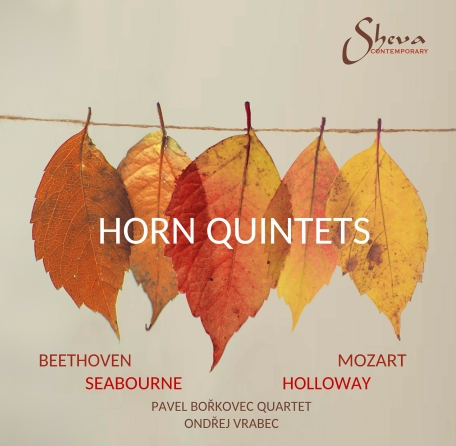 February 2022
A big thank you to Liza Fediukova for including a lovely performance of my Møte (Meeting) for solo violin on her album Unity in Diversity.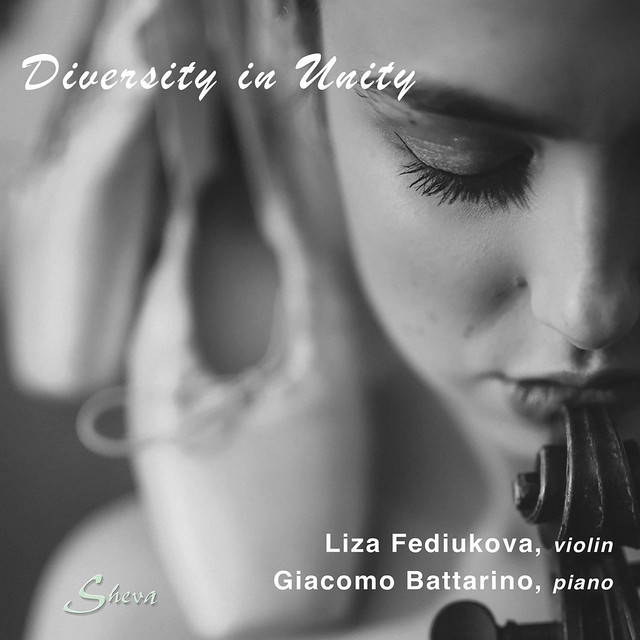 You can hear it here:
February 2022
Since Christmas I have been revising my Cor Anglais Concerto which will be played by the Karlovy Vary Symphony Orchestra next season with soloist Gabriela Kummerová and conductor Ondřej Vrabec.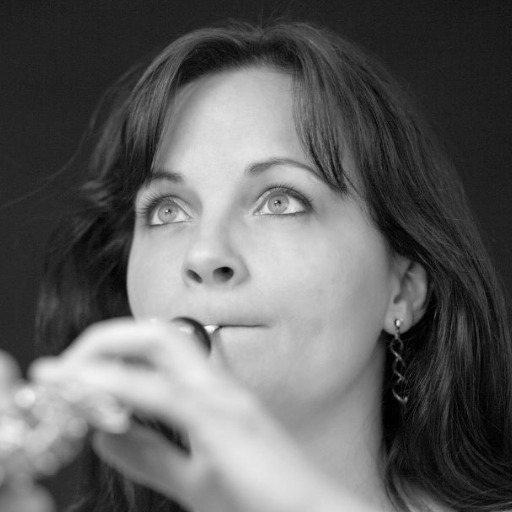 October 2021
Preparing a recording of my Steps Volume 6:Toccatas and Fantasias with my friend Konstantin Lifschitz - a double CD paired with the toccatas of Bach for Willowhayne Records.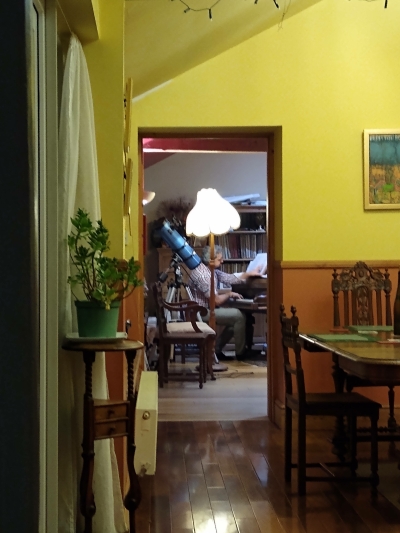 New CD completed by Ondřej Vrabec and Pavel Bořkovec Quartet. This includes my horn quintet. Release in January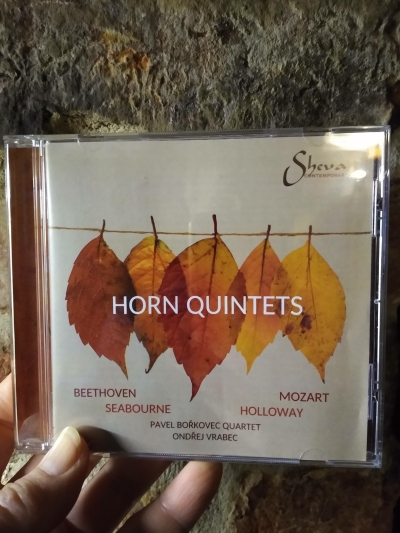 September 2021
Completed Symphony no.5 - Sea of Life, after a painting by my late wife, Marcelle. Begun before her terminal illness, it sat unfinished, in limbo for two years. Unlike its predecessors it is in one movement.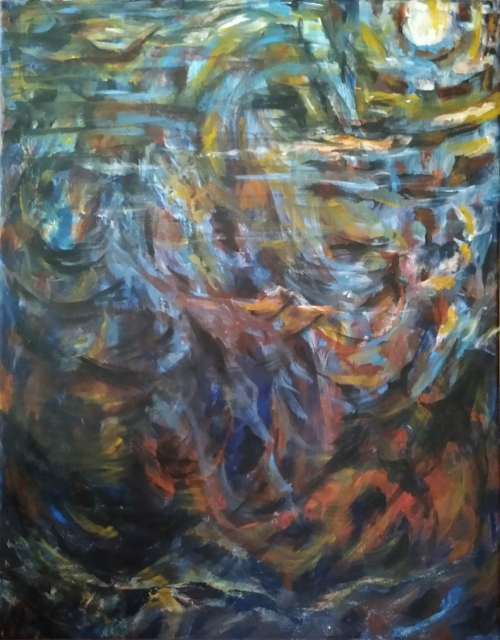 June 2021
Completed Steps Volume 9: Les Fleurs de la Maladie based jointly on the last works of Edouard Manet and my late wife, Marcelle. It will be recorded by Simone Rugani.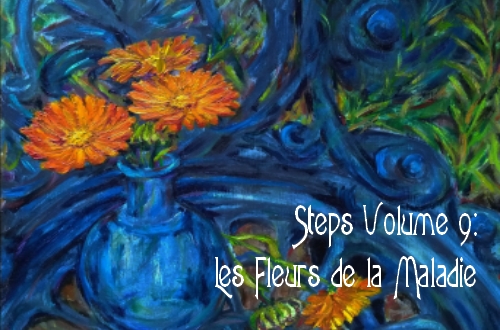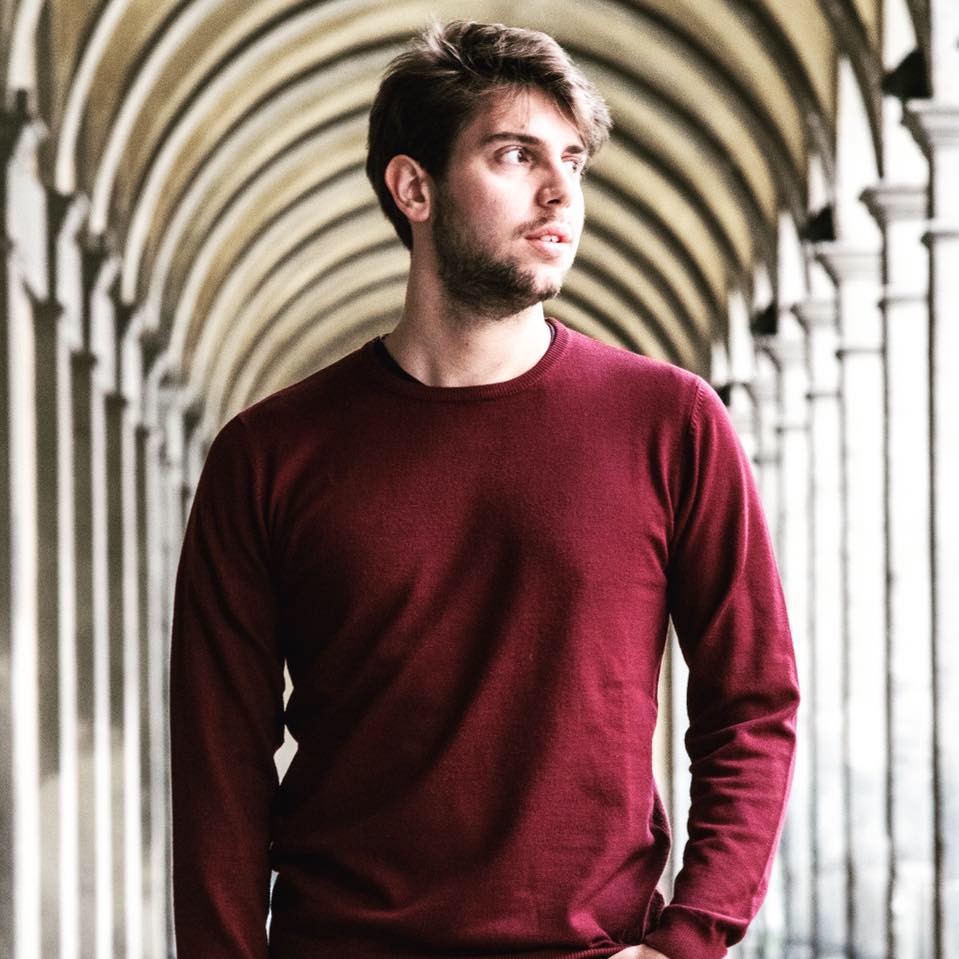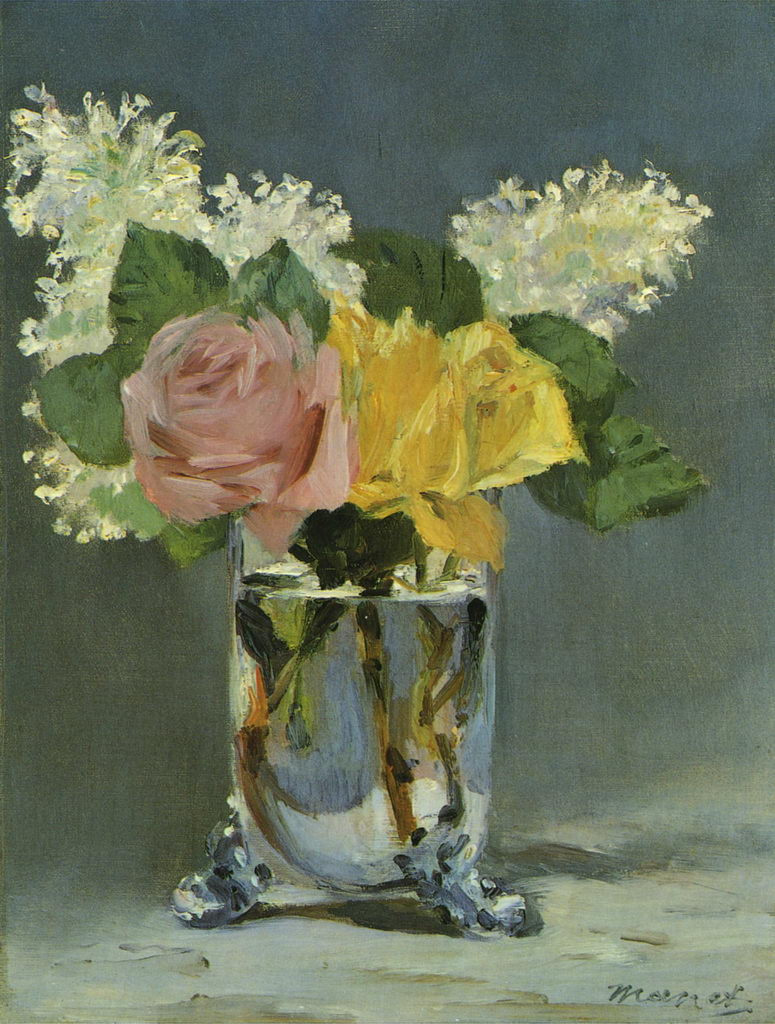 March 2021
Back in 2004 I had a wonderfully enjoyable visit to Finland as a finalist in the 1st Uuno Klami Competition - the organisers, orchestra and broadcasters could not have been kinder. It has always been a great sadness that I was unable to place the broadcast recording online. However, this month YLE, The Finnish Broadcasting Company, and Kymi Sinfonietta management have kindly allowed me to place here the excerpt below. My deep thanks to Riikka Luostarinen (Managing Director of the orchestra) and Reetaliina Marin (Executive Director of the Uuno Klami Competition) for facilitating this. I still hope in time that I might be allowed the whole work. (For further info please contact me.)
Excerpt from 1st Piano Concerto (3 minutes, 3 sections: middle of the 1st movement, a little into the slow movement, and the end of the finale)
The performers in 2004 were Teppo Koivisto, with Kymi Sinfonietta under the late Juha Nikkola.
May 2021
My dear friend Ondřej Vrabec has been recording my horn quintet with the amazing Pavel Bořkovec Quartet. This will be released in the autumn of 2021 on Sheva Contemporary label..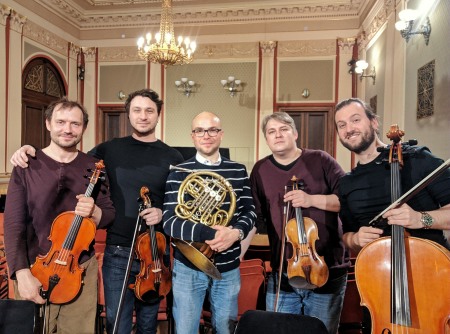 March 2021
4½/5 STARS in Limelight Magazine for the CD Moments of Vision containing my Piano Trio. Cover by my late wife, Marcelle.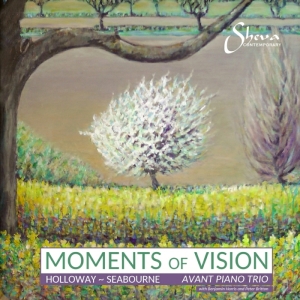 February 2021
I have completed Steps Volume 8: My Song in October as one of a number of in memoriam works for my late wife, Marcelle. Each of the nineteen movements starts from a poem about leaves in autumn. My good friend Fabio Menchetti will record this. The cover image is by my wife.
December 2020
Little here for this year. My poor wife, Marcelle, died in October and nursing her has occupied much time, energy and emotion. However, somehow I completed my Viola Concerto for Wolfgang Wölfer-Roth and Fall (a quintet for horn and string quartet for Ondrej Vrabec), a solo viola work for Andrea Nikolic, as well as preparing a new CD of my Piano Trio, alongside that of my old teacher Robin Holloway. In the last months of the year I have begun two new volumes of Steps - 8 and 9 - and an arrangement of my Pietà for viola and strings for Hana-Maria Gubenko.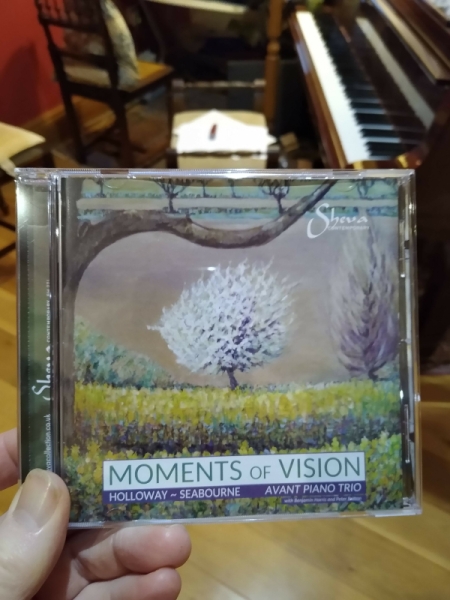 The CD British Works for Horn has been glowingly received with many reviews including BBC, Gramophone, Limelight and Klassisk Musikk.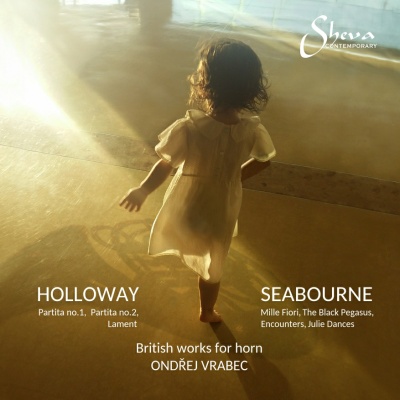 January 2020
Finished Julie Dances for my dear friend Ondřej Vrabec - seven little solo horn pieces to complete a CD due for release mid-2020 - works by Robin Holloway and me for horn and horns in various combinations.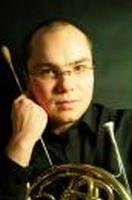 December 2019
Steps Volume 6: Toccatas and Fantasias had its premiere in Moscow at the Gnessin Russian Academy of Music by the renowned pianist Konstantin Lifschitz for whom it was written. In a concert of over two hours my work was interleaved with the Toccatas of Bach. Konstantin plans to record the same pairing later next year.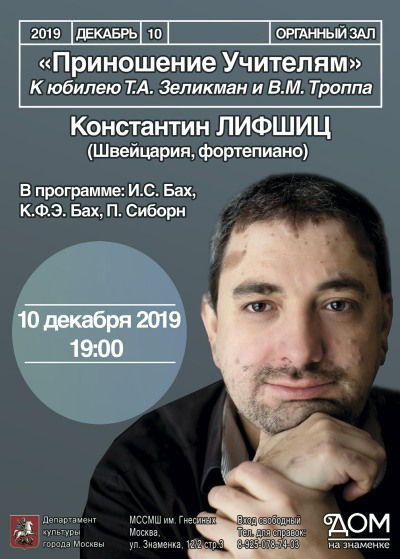 December 2019
Quite a month with several superb concerts in Germany. My newly commissioned viola/piano work Freeing the Angel had its premiere in an all-Seabourne concert in Reutlingen at the Musica Nova concert society (I was its 50th birthday event). Henrietta Hill and Alessandro gave a wonderful rendition, having already played Steps Volume 5 and Pietà! A powerful and substabtial evening!
At the same concert Alessandro Viale played Steps Volume 5: Sixteen Scenes Before a Crucifixion with consummate power and emotional charge!
At two house concerts in the home of Dr and Fr Ralf Brückmann my Piano Trio was premiered and repeated by the marvellous Avant Trio to whom it is dedicated. they will record it for Sheva Contemporary in February 2020 alongside the trio of my teacher Robin Holloway.
My dear friend Giovanni Santini gave a incredible performance of Steps Volume 2: Studies of Invention as the grand finale of a three-month long 500th anniversay Leonardo da Vinci exhibition at Tübingen Castle.
November 2019
Horn virtuosi Ondřej Vrabec and Hana Sapáková gave the premiere of Encounters, five duets for two horns, and then two further performances in churches in Prague. It will be included on a CD next year.
September 2019
A superb new CD released by dear friends Irina Borissova and Giacomo Battarino, recorded once again at the studio of Spencer Cozens, Steinway Recording. It includes my duo A Portrait and Four Nocturnes alongside sonatas by Poulenc and Vladigerov. Excellent reviews in Gramophone, Limelight, BBC Music, Pizzicato and various online sites.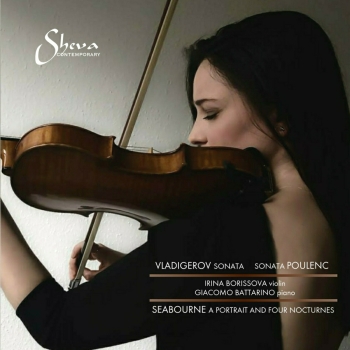 August 2019
Completed an octet for winds for Philharmonia Octet of Prague. I have always loved the Harmoniemusik genre and was delighted to have the opportunity to write for such eminent players. In time I may make a 13 wind version.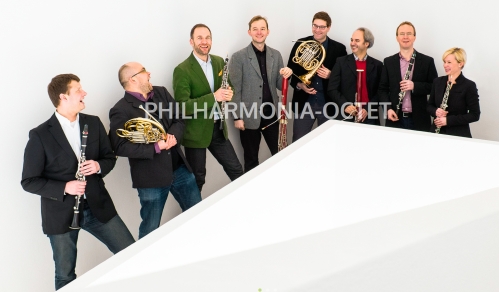 July 2019
Over the summer dear friend Ondřej Vrabec has begun recording a CD which will include my The Black Pegasus and a new work, Encounters - five duets for two horns. These partner the two partitas for solo horn by Robin Holloway and two short horn quartets, one by each of us.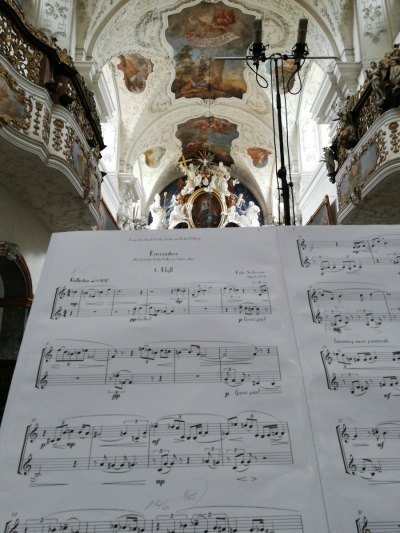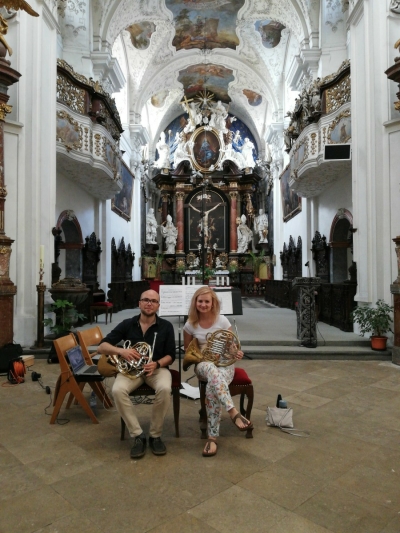 May 2019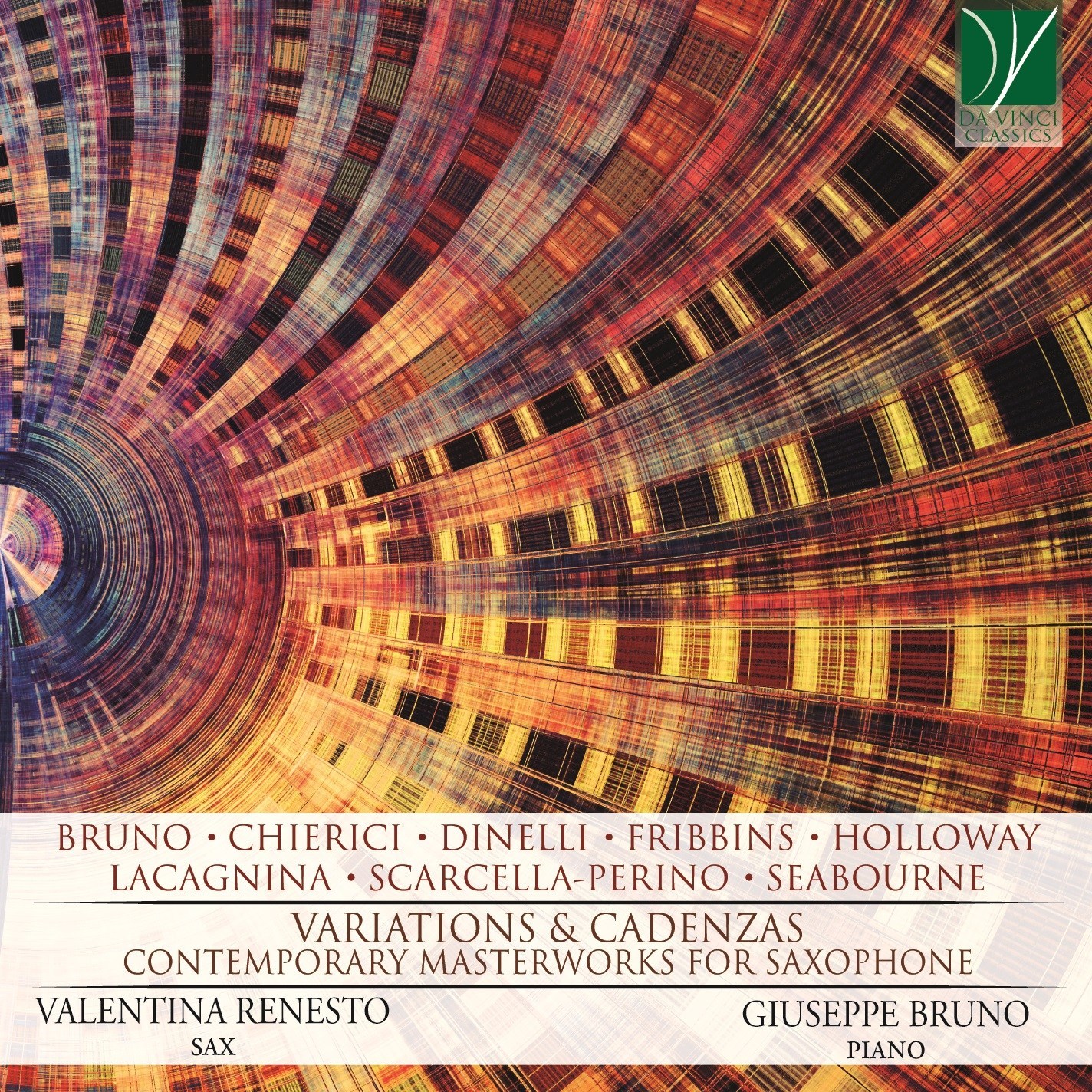 Friends Valentina Renesto and Giuseppe Bruno requested an arrangement of my song cycle The Garden in the Brain for alto saxophone and piano which they have recorded for Da Vinci label.
April 2019
Rebecca Raimondi gave a beautiful performance of my Møte (Meeting) for solo violin at the Sala Casella of the Filarmonica Romana.
February 2019
Completed Steps Volume 7 - Dances on the Head of a Pin. Work already begun on Steps 8 but other projects to attend to first.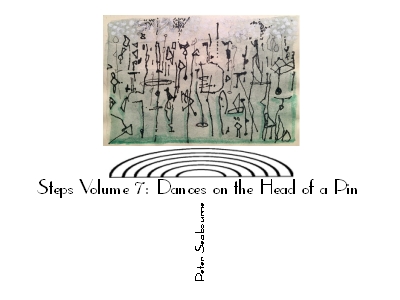 December 2018
Completed the 3rd PIano Concerto - a long gestation of 18 months. I hope this does not , like its predecessor, sit for 11 years unwanted.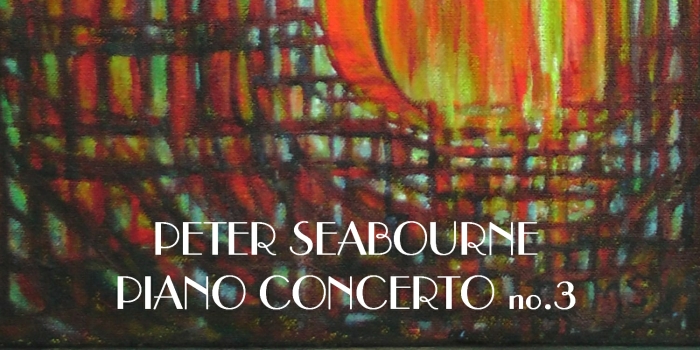 August 2018
Completed my Piano Trio for my young friends, Avant Trio - Rebecca Raimondi, Urška Horvat and Alessandro Viale. A substabtial four movement work lasting some 24 minutes.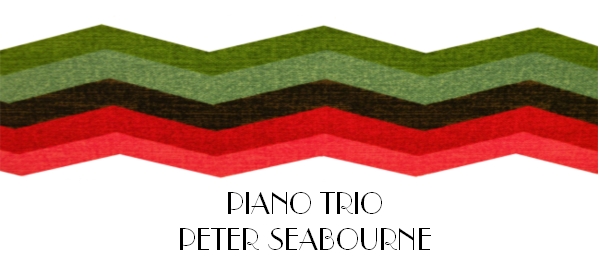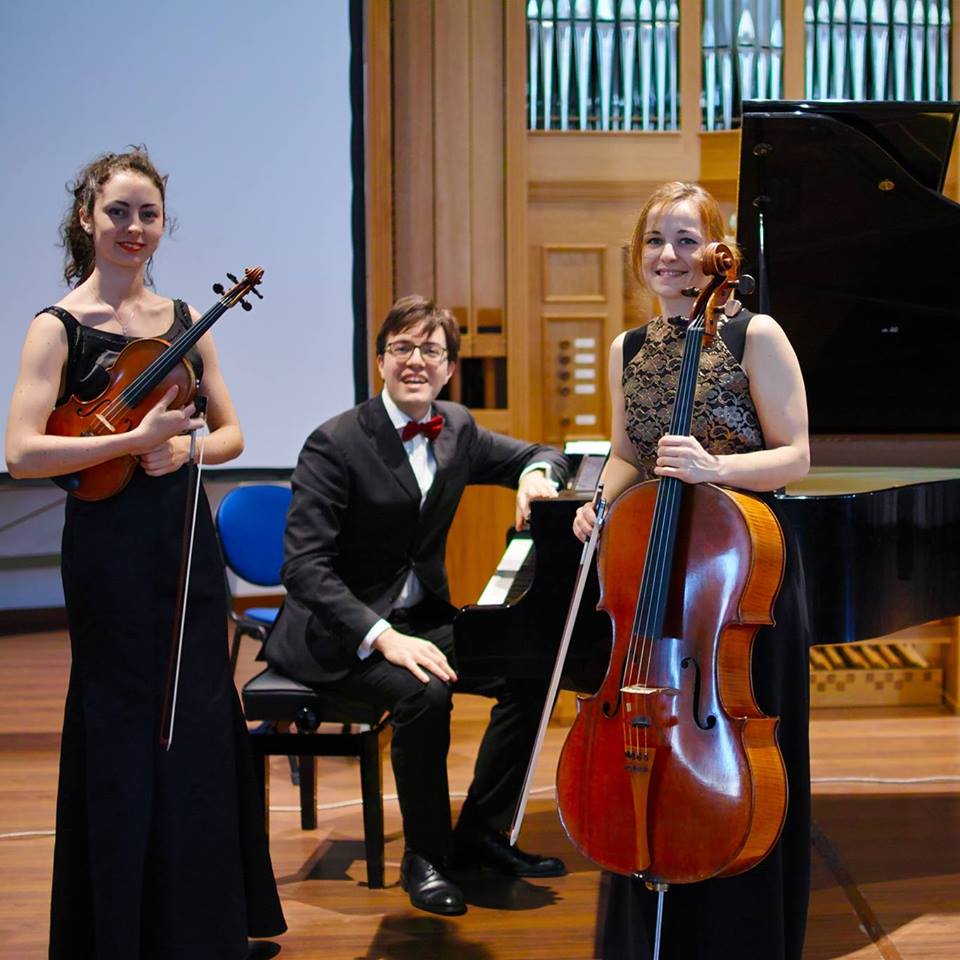 June 2018
Finally a completed work among all the recordings. This is The Black Pegasus, a rhapsody for horn and piano dedicated to my dear friend and champion and champion, Ondřej Vrabec of the Czech Philharmonic. It is possible a premiere will take place in Osaka in July 2018 (tbc). Taking its starting point from the Redon painting it alternates strident, driving, galloping music with moments of heightened lyriscm and passion.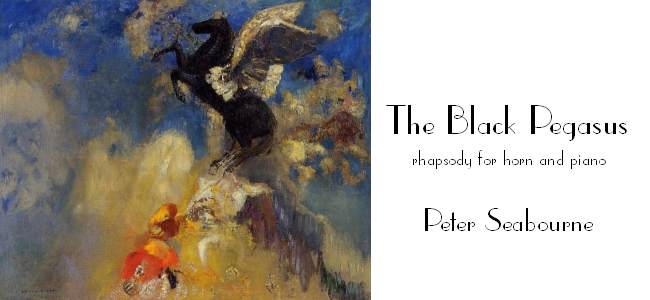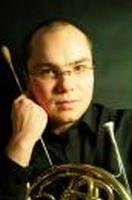 June 2018
An extended article in International Piano magazine focussing on a movement from Steps Volume 3: Arabesques: Daybreak - Generalife Gardens. Kind friends Lydia Artymiw, Barbara Nissman and Michael Bell all contributed performance notes to guide players in interpretation.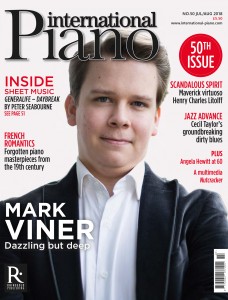 June 2018
Much of the last year has been taken up with recording projects for my label Sheva Contemporary (a sub-label of Sheva Collection). Among these I have been especially proud to promote the work of two friends, David Collins, and my old teacher Robin Holloway who is 75 this year. Both are very gifted, but woefully under-recorded. Click on the pictures if you want to buy (takes you to Presto Classical - worldwide shipping). A joy to work with talented young musicians Rebecca Raimondi, Alessandro Viale, Rees Webster, Oliver Pashley and Henrietta Hill. And all under the expert guidance of the two composers and Spencer Cozens of Steinway Recording.
With Robin Holloway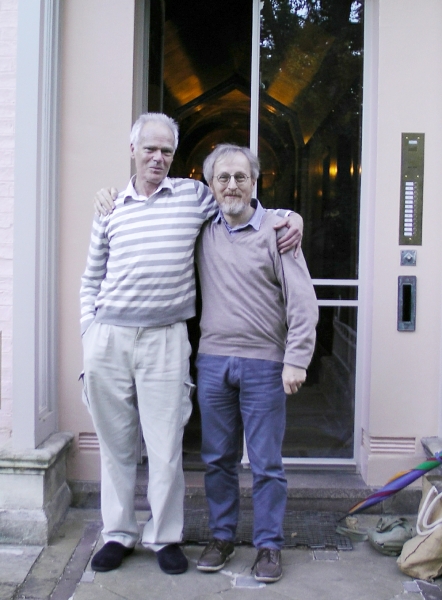 A very nice video interview with Robin is here:
April 2018
A five star review in Musical Opinion for Alessandro Viale's CD of my Steps Volume 5: Sixteen Scenes Before a Crucifixion. Richly deserved, Alessandro!

April 2018
My great friend and now frequent collaborator, Alessandro Viale, kindly included two movements from my Steps Volume 3 in his recital at the Salla Casella at the famous Filarmonica Romana (where two years ago he also recded my Steps Volume 5).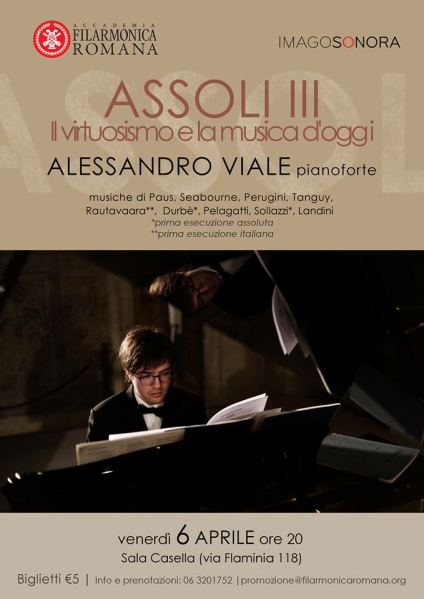 February 2018
Long time friend and champion Michael Bell gave a stunning performance of Steps Volume 3: Arabesques in Keele University Chapel. As with the Leeds premiere four years ago there was a simultaneous slideshow of the related Alhambra paintings by my aunt Ann Seabourne.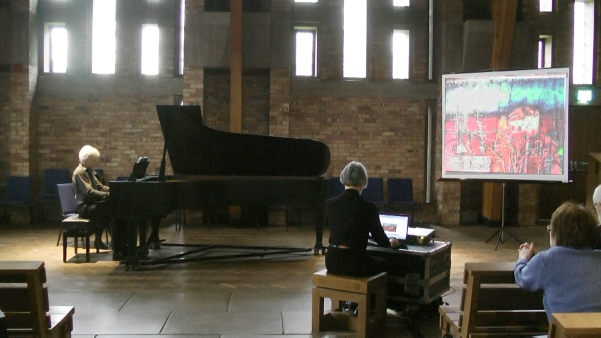 February 2018
A wonderful performance by Alberto Bologni of my Threads at The Estorick Collection in London (gallery devoted to Modern Italian Art), a work jointly dedicated to him and Litsa Tunnah.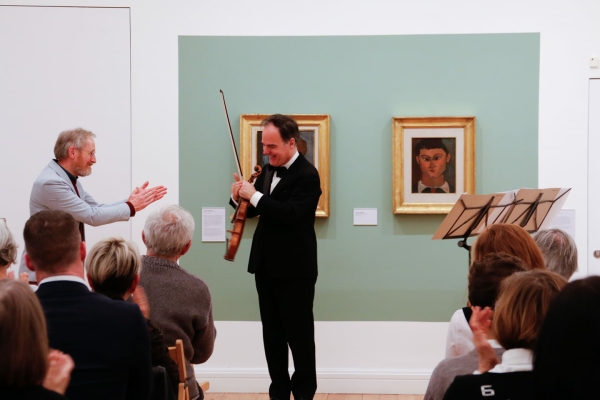 There is now also a superb CD on Sheva Contemporary. Found on Amazon, Presto Classical and many other sites.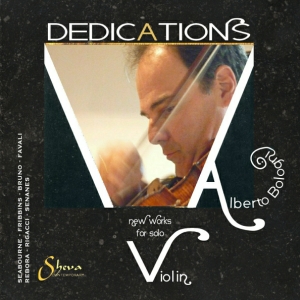 January 2018
I was asked to write an article for Musical Opinion magazine on my teacher from 30 years back, Robin Holloway, who is 75 this year. What a great honour and pleasure to review an extraordinary life and incredibly varied output. Not only is Robin a great composer with a distinctive personal soundscape but he has also been a noteworthy writer about music (including 22 years at The Spectator, and with three published book), teacher of many great names, and above all a kind, cultured and endlessly curious human being. Icing on the cake that the article was chosen as the cover story!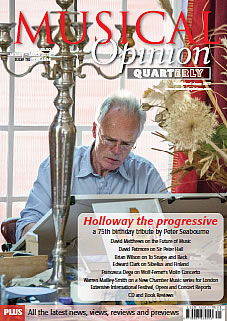 October 2017
Friends Henrietta Hill and Alessandro Viale gave the Italian premiere of my Pietà for viola and piano at the Museo Napoleonico in Rome. This huge work, virtually a symphony in miniature, was written as an in memoriam to my parents is obviously close to my heart.
August 2017
Steps Volume 6: Toccatas and Fantasias is completed for my dear friend Konstantin Lifschitz. It was requested as a piece to partner the toccatas of J.S. Bach.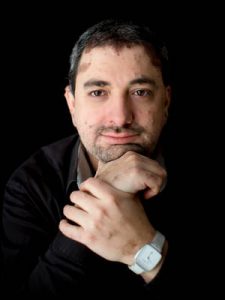 August 2017
Three outstanding reviews of my work by Lynn Bayley
---
June and August 2017
The two joint dedicatees of my Threads for solo violin, Alberto Bologni and Litsa Tunnah, gave the first Italian and English performances - each very beautiful, each quite individually charachetrised and distinct. Alberto has since recorded the work for Sheva Contemporary label.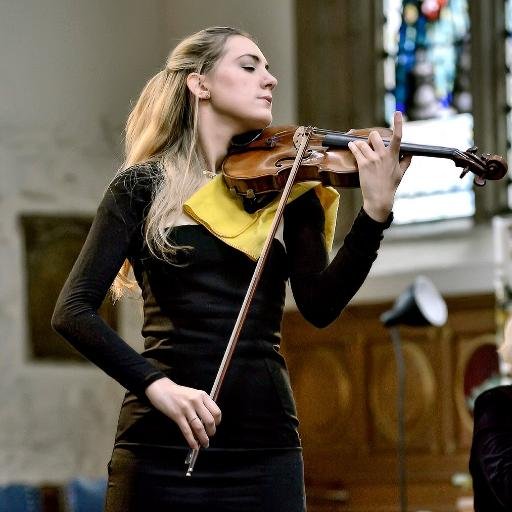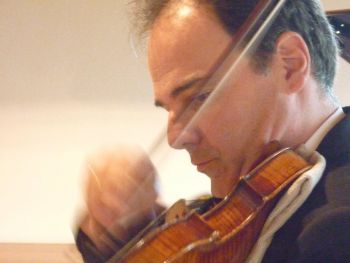 ---
May 2017
Peter Cigleris and Dominic John gave the first complete performance of my Autumnal Dances at St. Peter's Church, Notthing Hill. It had waited some ten years... video below
---
April 2017
Another positive review in Gramophone.
This is the fourth time Gramophone have reviewed my Steps series. This time Richard Whitehouse covers Steps Volumes 1 and 5.
"Those who have been collecting this series need not hesitate"
---
April 2017
The premiere of Steps Volume 5 at the Museo Napoleonico in Rome by Alessandro Viale was a great success! It was included in a news report on local television. One audience member likened the experience to the journey of Bach's St John Passion. Most flattering.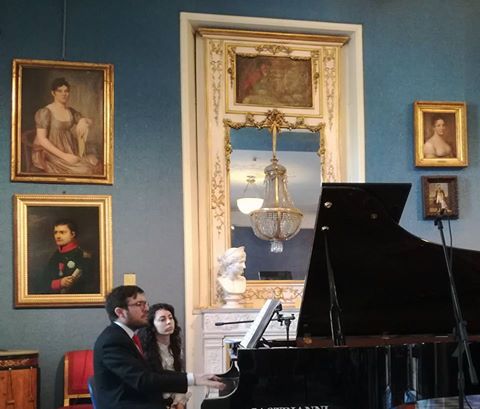 ---
March 2017
Two very nice reviews.
My Steps volumes have had many reviews but this is the first of the whole series in the German magazine Piano News.
"Only rarely have we had from a modern composer a world of piano music which is so cohesive to the ear, and pursued with such consistency. At all events, Seabourne's piano music is worth hearing and to be recommended!"
[Carsten Dürer - Editor in Chief - PIANO NEWS March 2017]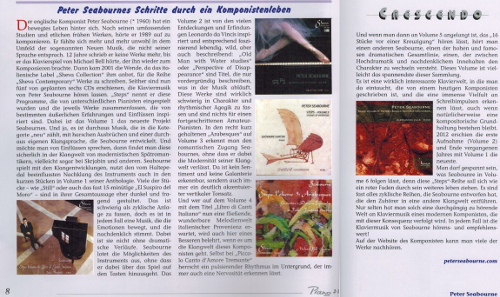 (click picture for readable size - complete review translated into English here)

Another very positive review of the CD VIOLA DOLOROSA containing my work Pieta by blogger-reviewer Robert Hughill.
"Pieta is remarkable for the concentrated intensity of the music over such a large scale"
---
February 2017
The 4th Symphony is complete. Almost identical in length to the 3rd. Next comes a piano cycle, Steps Volume 6, for Konstantin Lifschitz to record along with the Bach Toccatas. My pieces will have a similar sectional, virtuosic feel.
---
January 2017
A very nice review of my Violin Concerto by Bruce Reader on his site The Classical Reviewer. I am grateful to have such a warm advocate, and one who writes in detail and with understanding.

---
December 2016
Finally the recording of Steps Volume 1 is complete. Minjeong Shin and I have worked so hard on this double disc project and the result is superb. It is available from me directly now and on general release in March (Discovery Records, Amazon, Music Web International etc.). (If you want to buy a copy immediately at £10 UK, €12.50 Europe or $18 USA incl postage please just email me or use the contact form here.)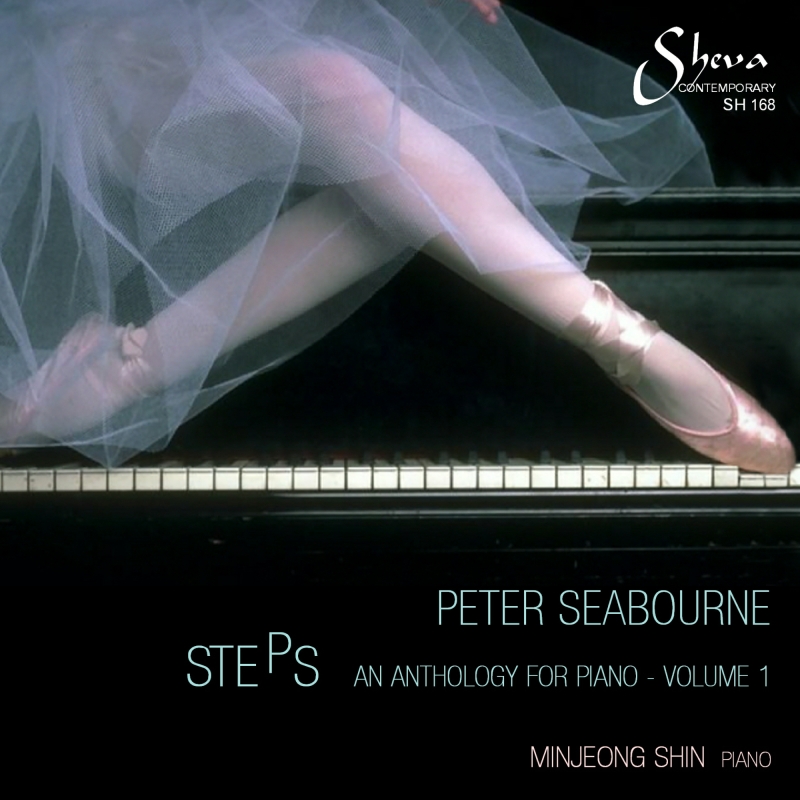 ---
November 2016
A wonderful trip to Germany to work with Fenella Humphreys, Lavard Skou Larsen and the Deutsche Kammerakademie Neuss Am Rhein. This was for the premiere of my Violin Concerto. This comprised the earlier This is a song for you alone and a newly commissioned partner piece called Give to Me Another Song. I have since accepted the inevtiable and called the combined work simply Violin Concerto. The reception was incredible!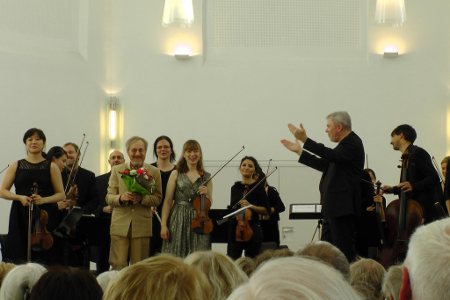 "450" height="300" border="0">
---
September 2016
My Symphony of Roses was broadcast again in Switzerland, and also in Estonia and Portugal.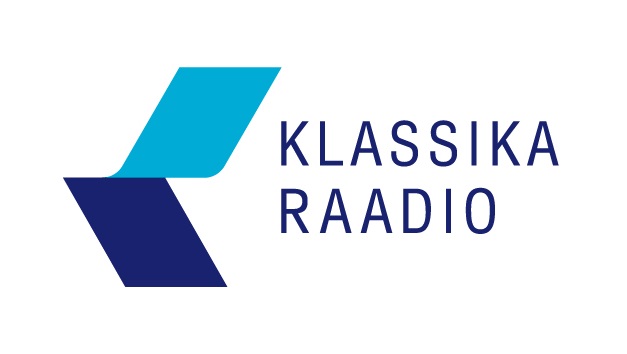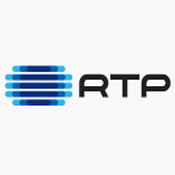 ---
July 2016
Musical Opinion kindly promoted me to its front cover this month. Critic Richard Whitehouse, who has previously reviewed my CDs for Gramophone Magazine, writes a very positive, detailed article.
"Ambitious, questing and pointedly European in outlook, the music of Peter Seabourne avoids easy answers."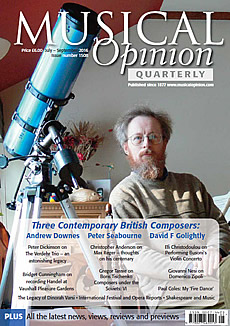 ---
May 2016
A wonderful premiere of my Symphony of Roses in Switzerland by the Symphony Orchestra of Biel-Solothurn under my dear friend Kaspar Zehnder. Such enthusiastic reception from both orchestra and audience (called back four times - certainly a record!). It was broadcast on SRF2 Kultur in Switzerland.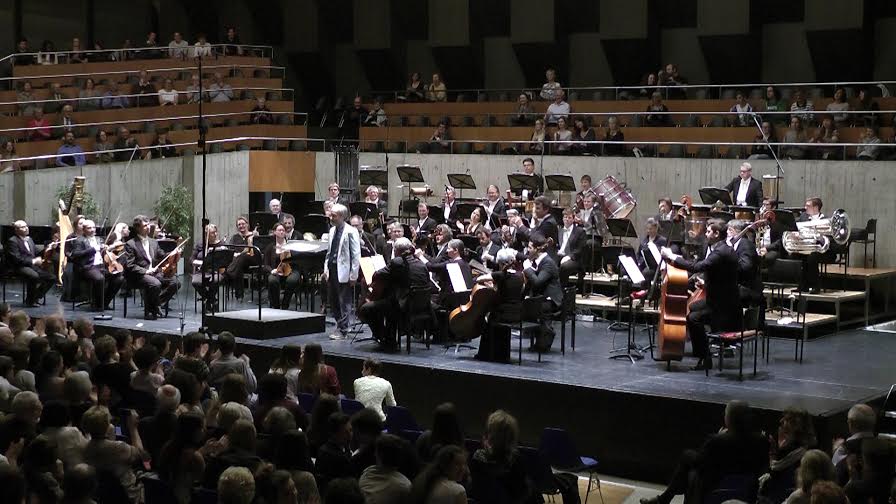 You can hear the complete performance via Radio SRF2 Kultur in Switzerland here. (starts at 56:20)
You can watch the second movement, "The Rose of Peace" below. I am hopeful that the orchestra might allow me use of the full video before too long.
---
An extended interview with my dear friend, the founder of Sheva Collection CD label, Ermanno De Stafani for his magazine Encounters - click here.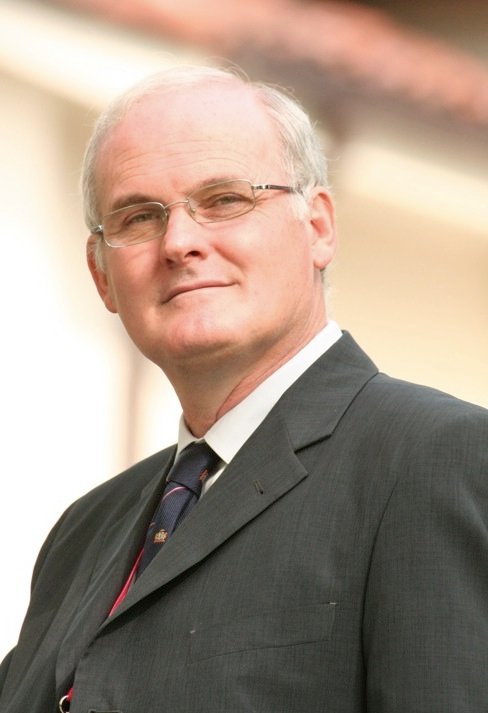 ---
April 2016
Gramophone Magazine asked for an article about my long silence - it can be read here

---
March 2016
Outstanding performance of my Piano Concerto no.2 by Kristina Stepasjuková, with the Czech Philharmonic Academy Orchestra conducted by dear friend and champion Ondřej Vrabec. It took place in a packed hall at the Lichtenstein Palace in Prague.
I have waited many years to hear this work and was pleased (despite a little trepidation) to find it a powerful span of music. It is hoped that we can repeat the performance elsewhere before long. There will be a recording and video on this site soon.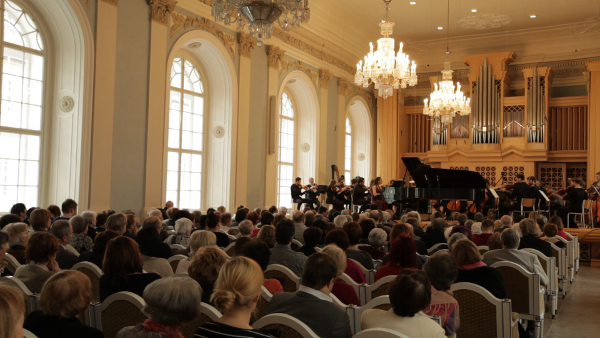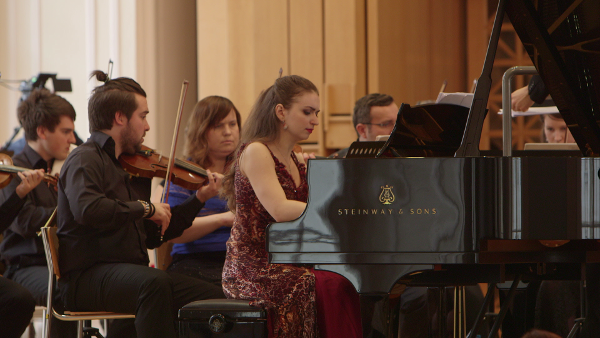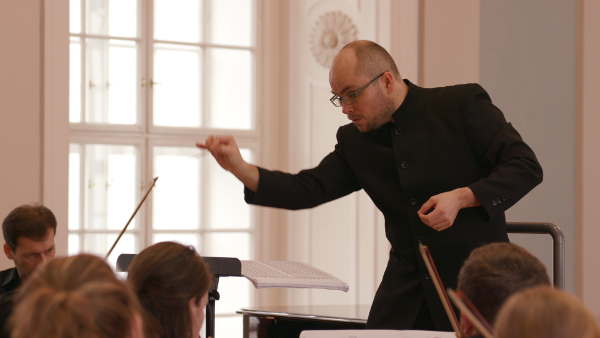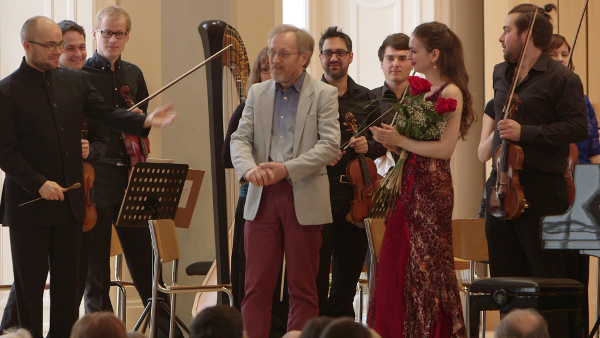 ---
A nice resume/review of my Steps series by respected piano blogger Frances Wilson:
"...all the works in the volumes are extremely varied and idiosyncratic, with much rhythmic and melodic interest, often very lyrical though not necessarily "tuneful". Seabourne employs a colourful and piquant harmonic palette which recalls Debussy, Janacek and Messiaen, while the rhythmic vitality of the music is akin to Prokofiev; indeed the brevity and aphoristic nature of the pieces aligns them with Prokofiev's 'Visions Fugitives' and 'Sarcasms'. The works are challenging, and probably best tackled by the advanced pianist who enjoys such technical challenges as varied time signatures, polyrhythms, myriad articulation, filigree textures and one with the requisite artistic sensitivity and imagination to bring musical colour and invention to the music. It is always gratifying to find new music for the piano, and Steps is undoubtedly an important addition to the repertoire and definitely worth seeking out."
---
Working at home with Minjeong Shin on Steps Volume 1 which will be recorded in August.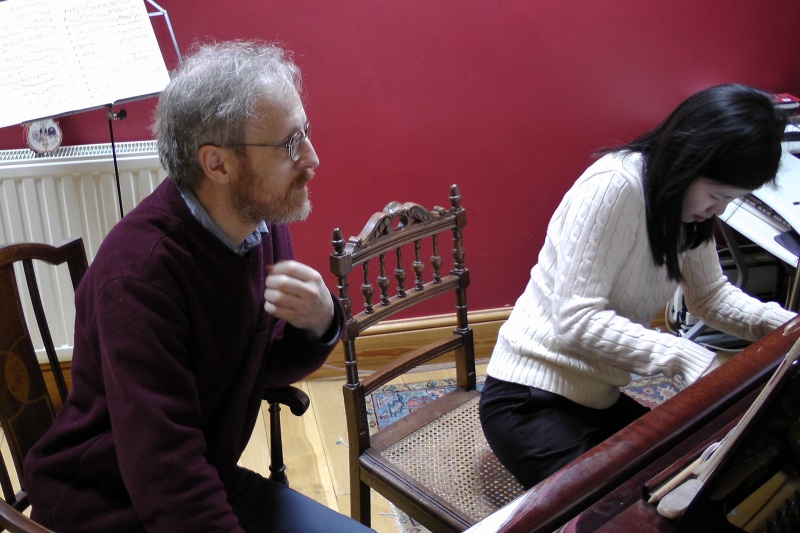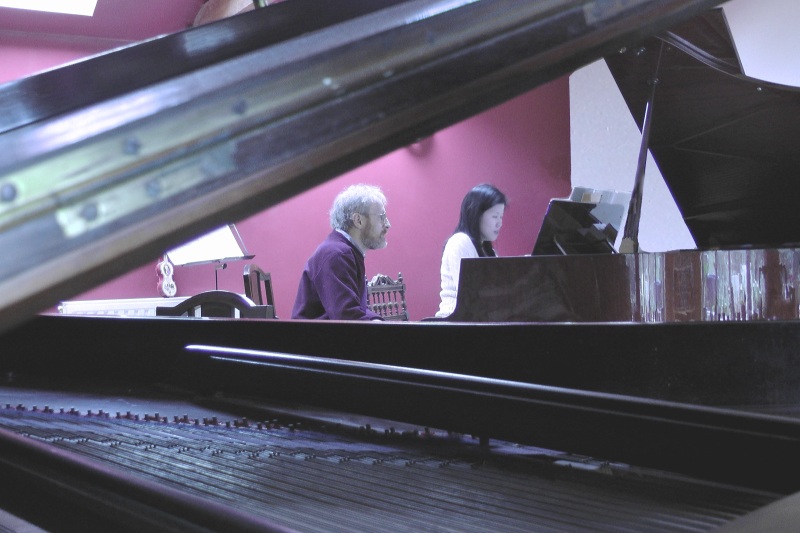 ---
December 2015
I have been commissioned by Deutsche Kammerakademie Neuss am Rhein to write a new single movement romanza for violin and string orchestra to be played as a pair with This is a song for you alone (or indeed separately). It will be a 6-9 minute work with a première in November 2016. The soloist is Fenella Humphreys and conductor Lavard Skou Larsen.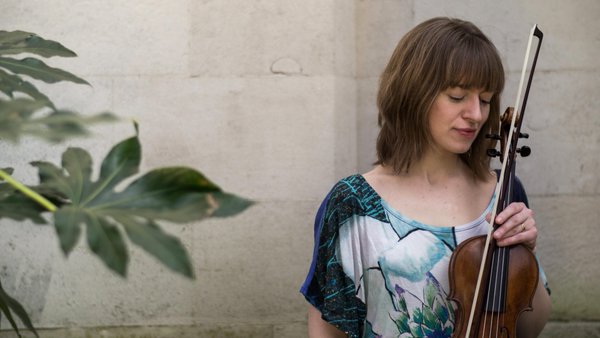 Another nice review of VIOLA DOLOROSA CD which includes my viola and piano work Pietà. This time in The Strad by Carlos María Solare.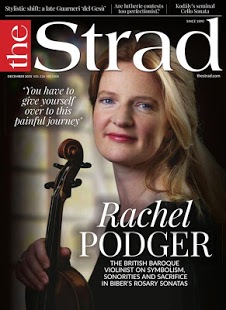 eabourne review">
"A finely wrought new addition to the viola and piano repertoire"
---
November 2015


Next year sees two premières (possibly another two, also, but news of these must wait a little longer...)!


PIANO CONCERTO no.2 (for which I had given up hope, it having languished now in my real bottom drawer for ten years, unwanted.)

Première to be conducted by Maestro Ondřej Vrabec and the Czech Philharmonic Academy Orchestra, soloist Kristina Stepasjuková at the Liechtenstein Palace in Prague - March 2016
and....
SYMPHONY OF ROSES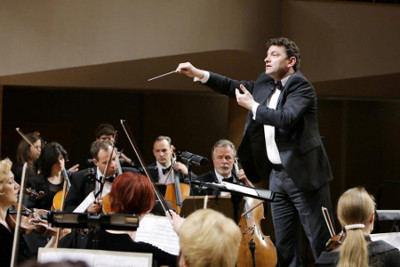 Première by Maestro Kaspar Zehnder and the Biel Solothurn Theatre Orchestra in Switzerland - May 2016
Thank you to these two dear, talented friends! I am so looking forward to working with you both again, and to a new collaboration with Kristina!
---
Two wonderful reviews by Bruce Reader of CDs containing my work are now found on his excellent site The Classical Reviewer. If you want good, detailed, perceptive and honest writing I recommend this site more than any other. He not only listens, but does so in depth. His reviews do not trot out a few "clever remarks" designed to impress, adhere to bland desctiptions, or indeed indulge in a "throw-away" knifing. They are both informative and illuminating.

The CDs reviewed are:

"Pianist, Alessandro Viale shows consummate skill whilst never losing sight of the inner voice that runs through Peter Seabourne's compelling piano work, Steps Volume 5: Sixteen Scenes before a Crucifixion, a new release from Sheva Contemporary"
and....

"Peter Seabourne's Pietà, recently released by Sheva Contemporary, is a powerful work that casts a real spell over the listener revealing him to be a composer of immense emotional clout."

This disc was also reviewed (in a rather strange way) by BBC Music Magazine.
"Seabourne's expressive and accessible score chimes well with Britten;s lyrical works, and the rich tonal palette of Hamann's playing is beautifully showcased in the work's demanding viola line."
(....having spent most of the review on the least important piece on the disc, and before complaining about the apparently "dry and ungenerous" recorded sound. Soup was obviously required?.... cf Bruce Reader who remarked "These players are really first class and are well recorded." - hmmm... If you have listened to the CD, please do send your own views (for or against).... or tweet Ms Wakeling if you wish (and engage with such things!) - @WakelingKate
---
Symphony no.3 is complete. A year of my life encapsulated.... Shorter than the 2nd it is still a substantial 33 minute work in four movements, which takes the listener from the airy ether down into the depths, but leaves him/her on starry heights! I already have plans for the next....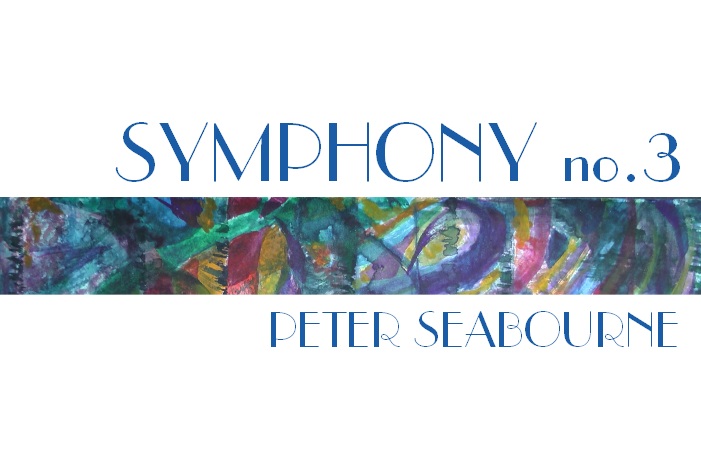 A good introduction, and a "fly on the wall" glimpse of my working space (and habits) is this little video:
---
August 2015
Two new CDs released! Again from dear friends Sheva in Italy. These are starting to appear on web stores already etc...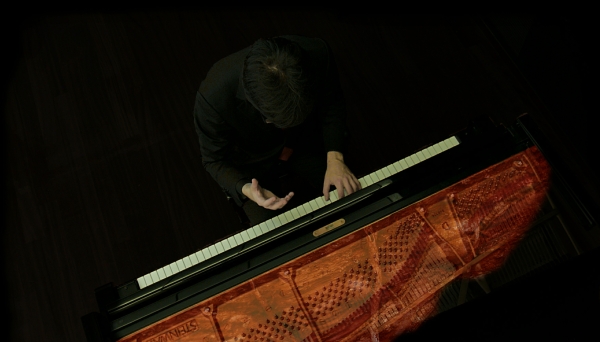 Alessandro Viale will give the premiere of Steps Volume 5 at the Filarmonica Romana (Rome) this autumn. My deep thanks to Domenico Turi, Assistant Artistic Director!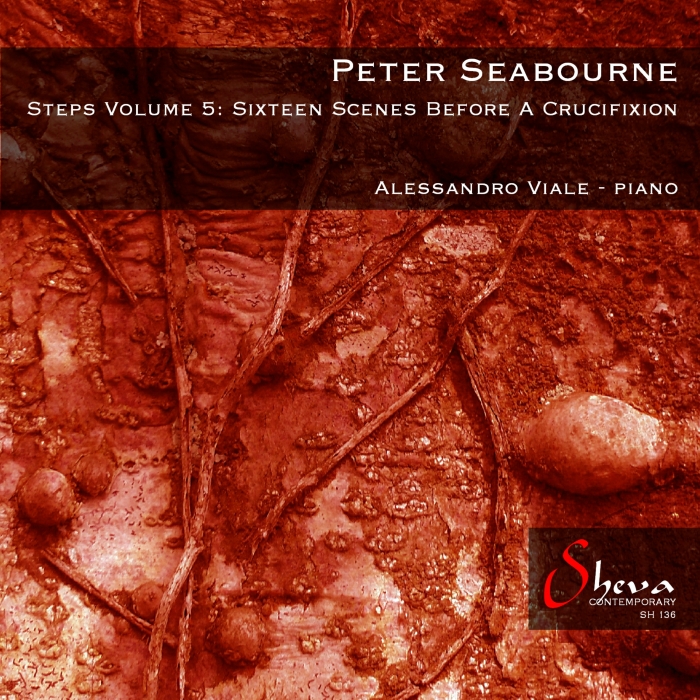 The lastest volume of my large scale piano cycle series, Steps, takes its starting point from the Passiontide canvases of Caravaggio. Though the work is not religious or even directly related to specific paintings, it conjures up a psychological study of anticipated suffering that is more universal. Lasting together some 55 minutes, the sixteen pieces form a series of preludes (almost literally so!) to an event that is not yet witnessed - as if the anticipation is ongoing, the climax unresolved...
This movement (9) is demonic, brooding, perhaps even at times brutal.

And then a beautiful, melancholy CD from friends in Vienna. (It includes a lovely photo of Britten kindly permitted by the Yousuf Karsh Foundation.)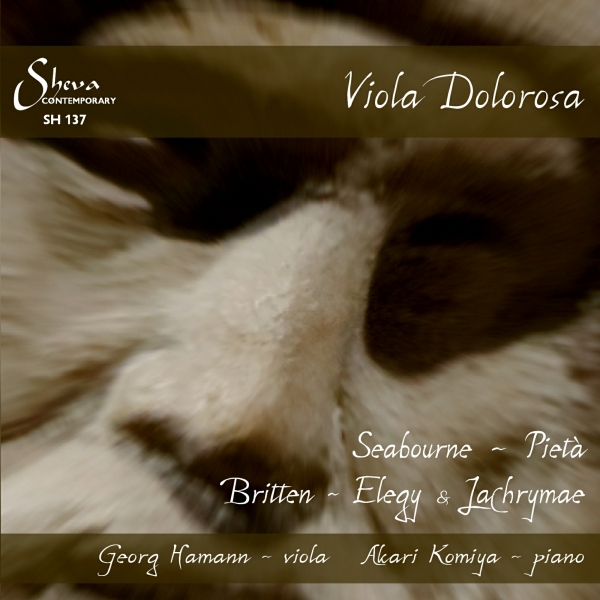 These are both amazing CDs, with truly outstanding, intense performances. They are available from Discovery-Records and widely online very soon. If you could find a reason to buy one I am sure the performers would be delighted....
---
August 2015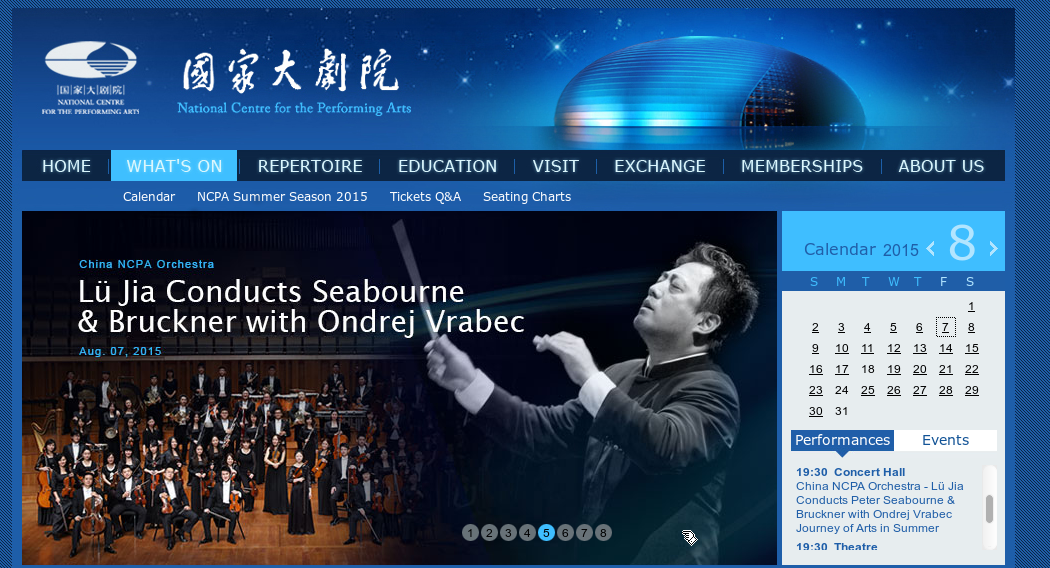 Chinese premiere of the Double Concerto for Horn and Orchestra was on 7th August. Soloist is my dear, dear friend and champion Ondrej Vrabec, solo horn and assistant conductor of the Czech Phil, wtih whom I am truly delighted to work again! The conductor was the outstanding Lyu Jia - a real pleasure to work with him and his excellent NCPA Orchestra.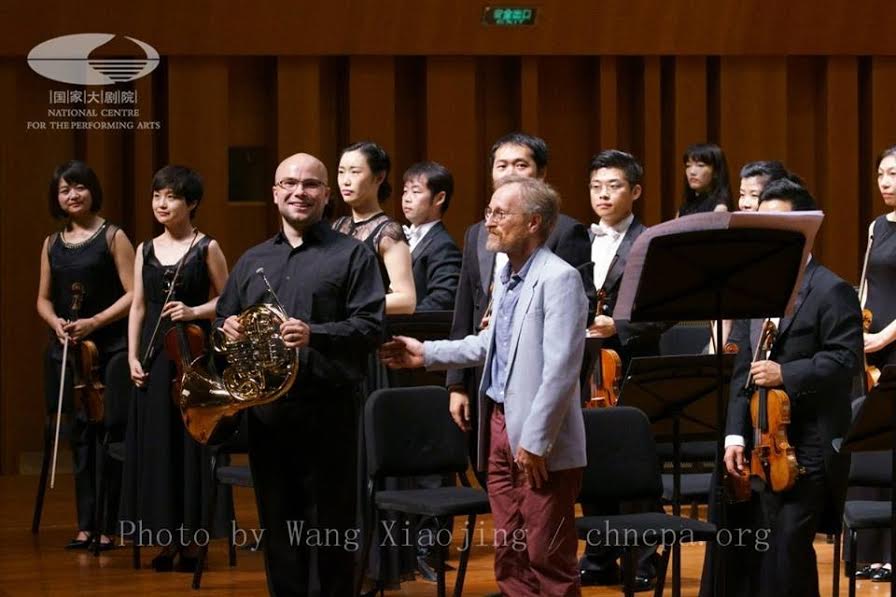 Details of the Beijing performance are here.
---
April 2015
I am currently working on my 3rd Symphony. The first movement is complete along with a good portion of another, a funeral march.
---
April 2015
I have heard that in August 2016 Ondrej Vrabec will give a performance of my Double Concerto for Horn and Orchestra in the National Centre for Performance Arts in Beijing. This is arguably China's most important concert hall, so quite an honour!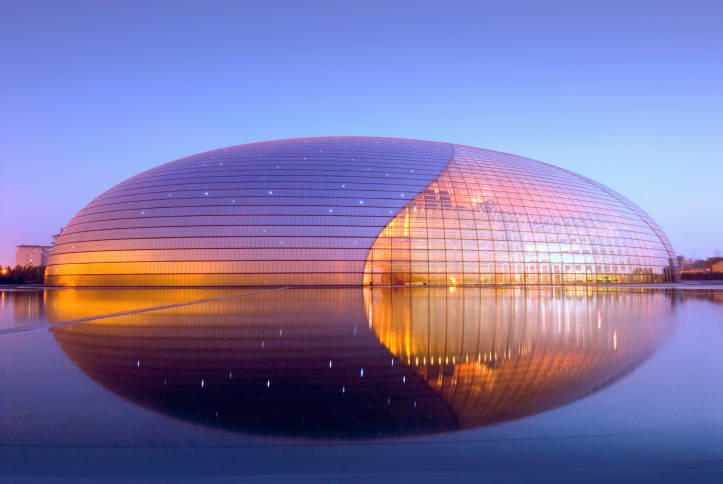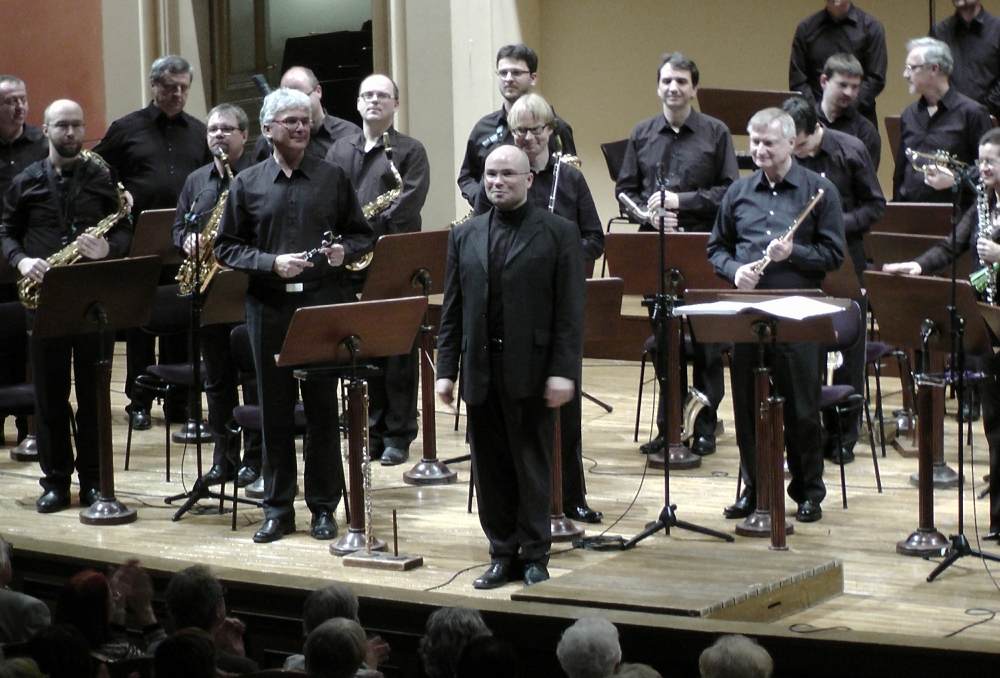 ---
April 2015
A busy Easter "holiday". With pianist Alessandro Viale we have recorded my Steps Volume 5 Sixteen Scenes before a Crucifixion in Rome's famous Accademia Filharmonica Romana. The CD will be released in the summer on Sheva label in Italy.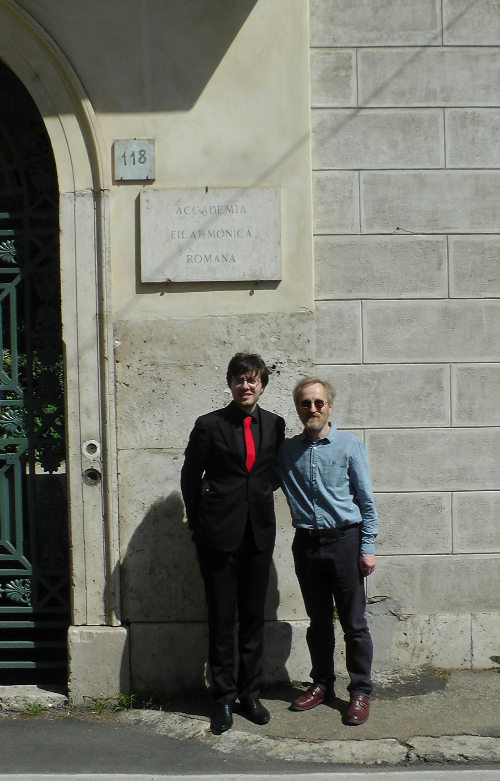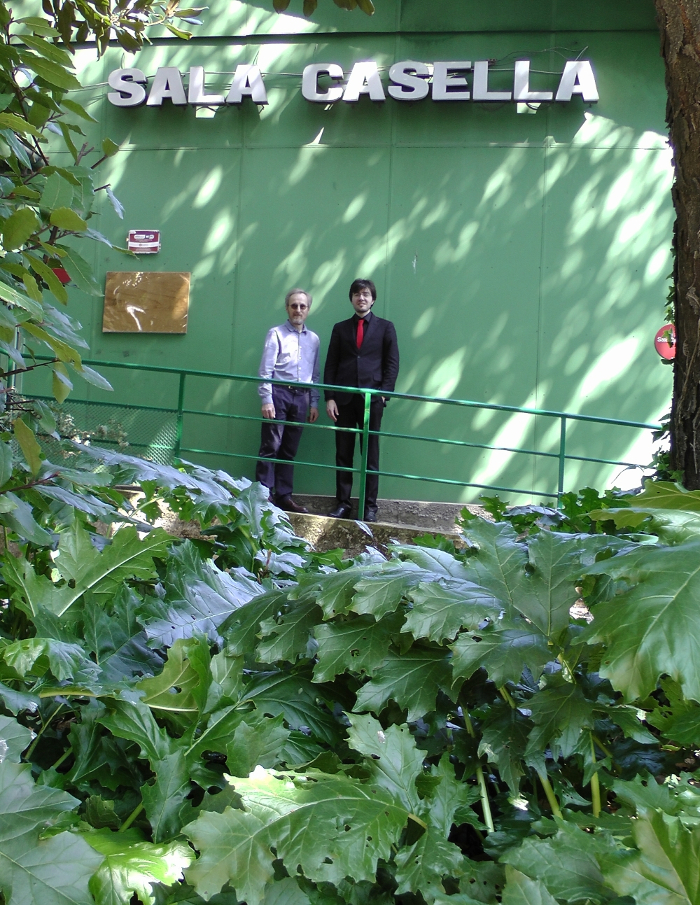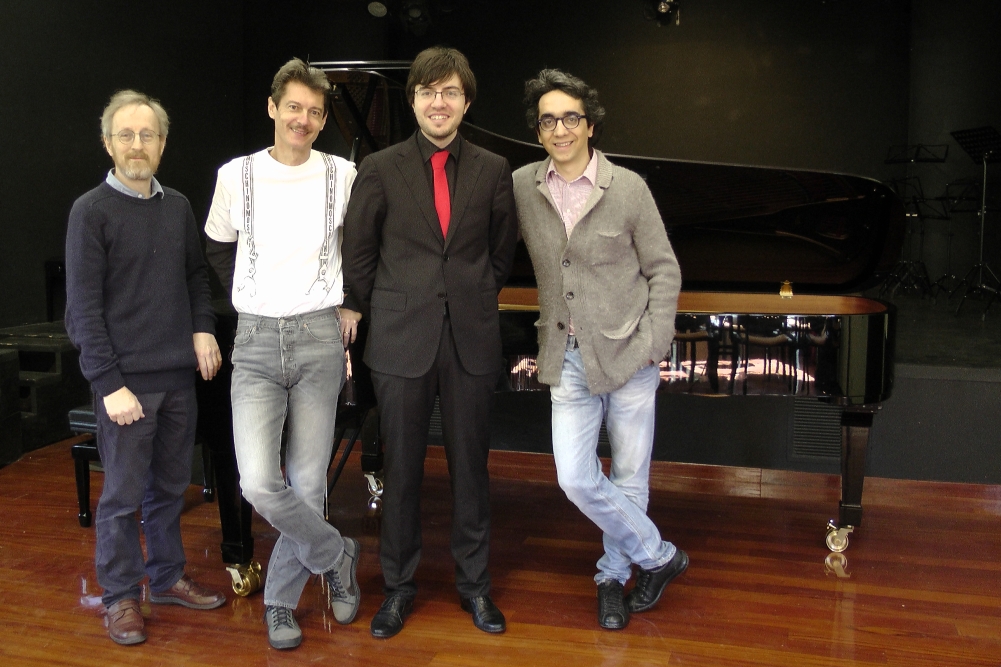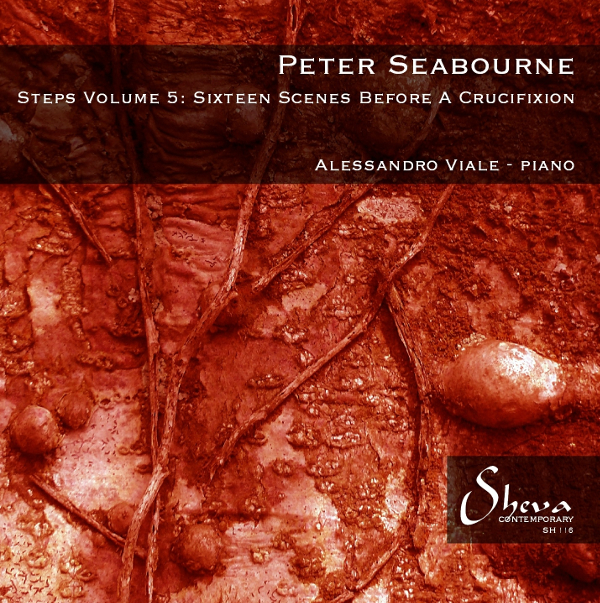 This was followed by a most amazing visit to Prague to stay with my dear friend, conductor and solo horn of the Czech Philharmonic, Ondrej Vrabec. We visited together the two Janacek houses at Hukvaldy and Brno, in the former holding the composer's baton and walking stick, and in the latter spending the most incredible afternoon viewing the autograph scores of the Glagolitic Mass and the Sinfonietta - one of the most amazing days of my life....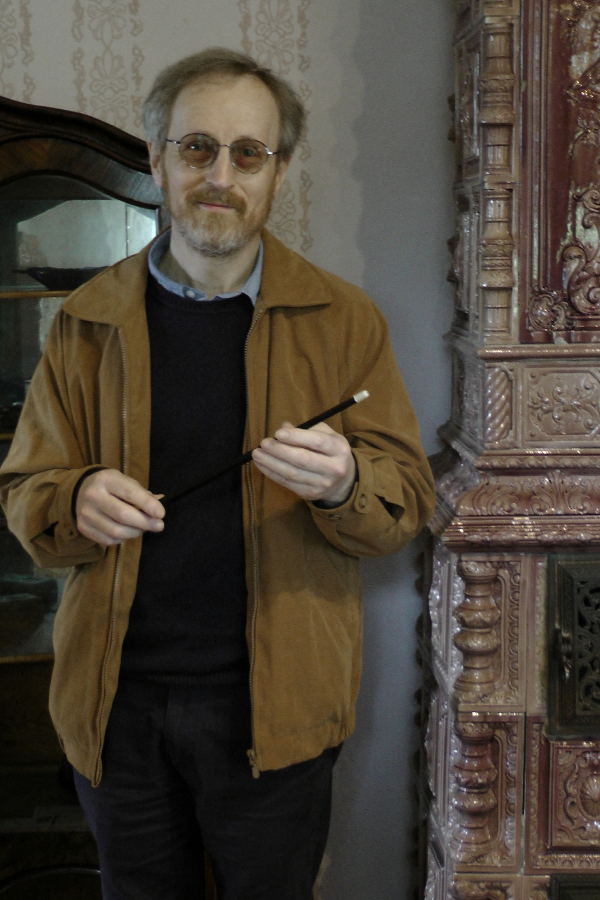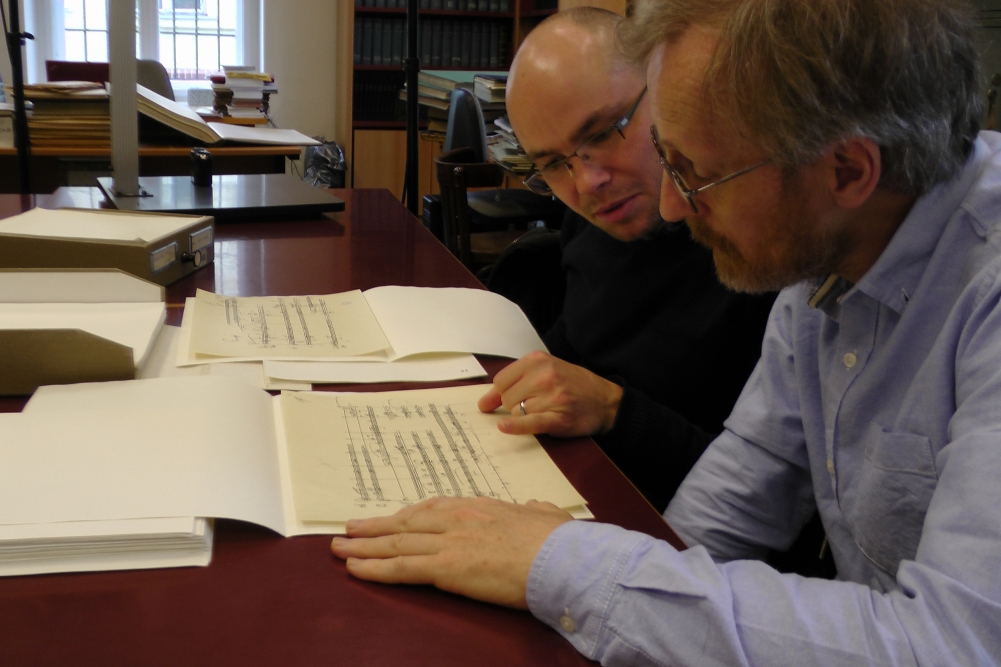 We even managed a visit, late at night, to one of the two houses that claim to be Mahler's birthplace. (We are all in his shadow, too!)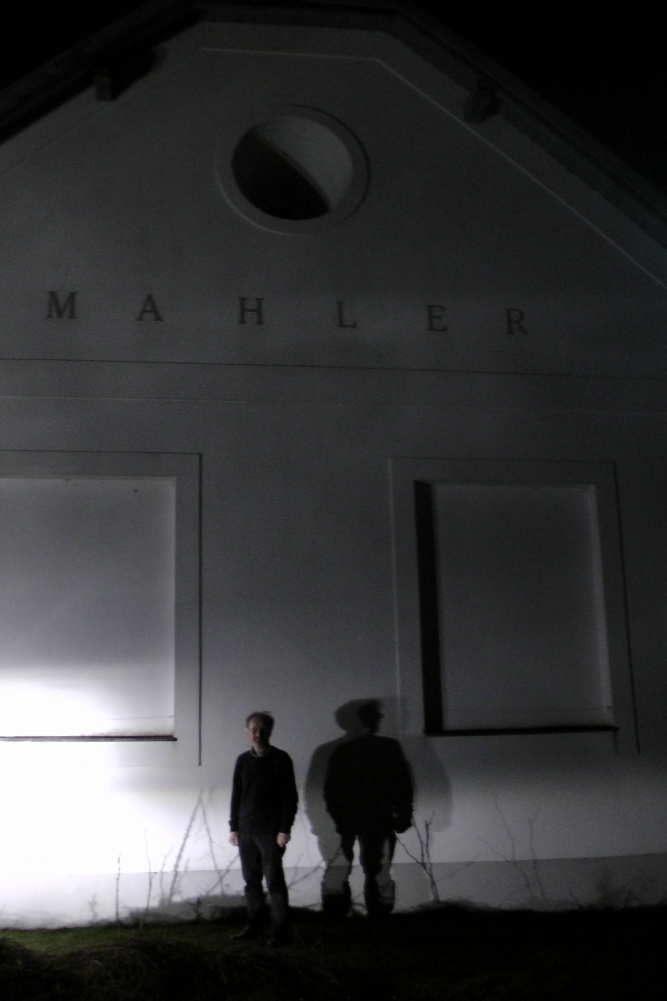 ---
Nov 2014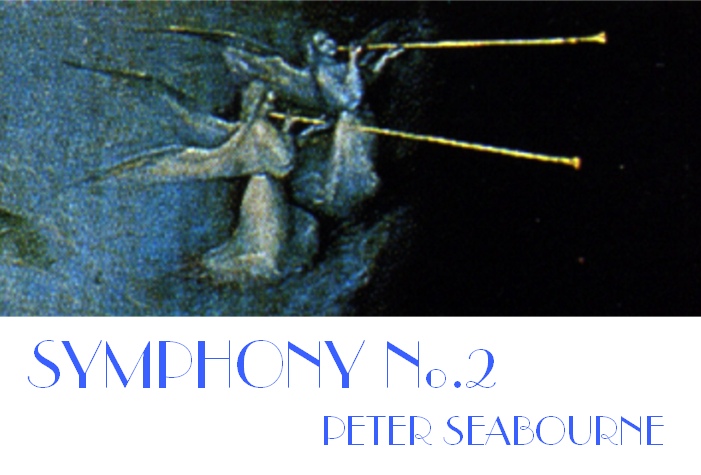 Like proverbial number 10 buses, I wait until my 54th year and then suddenly two symphonies come along at once... Actually this one has been maturing slowly, being composed alongside its earlier sibling. I have been most productive in recent months - all at once this big brother seems to be complete, my "pen" flying along as it did when I first started up again in 2014, the music writing itself.
Symphony no.2 is more abstract, but I'm rarely without influences and stimuli - this substabtial 45 minute, five-movement work is inspried by Bosch's angel trumpetters in his Last Judgement, and his Ascent into the Empyrean. It has prominent parts for two trumpets, which gradually move off stage.
I am already underway with no.3...
---
Sept 2014
Bethel Balge has just kindly performed three of my Steps 2 movements in a doctoral recital in Minnesota, USA.
---

A nice review in Gramophone Magazine of my Steps 4: Libro di Canti Italiano by Fabio Menchetti. You can read it here. This is the third time a CD of mine has appeared.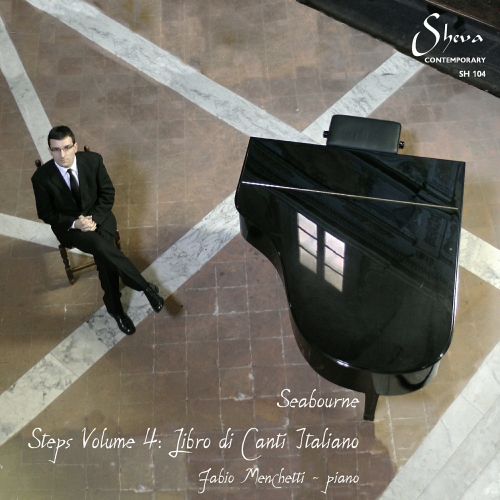 ---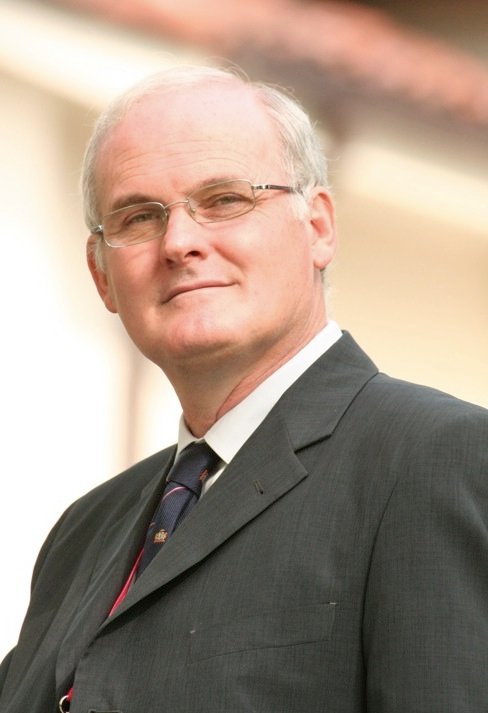 Please do visit the website of Sheva Collection, owned by my dear friend Ermanno De Stefani - www.shevacollection.it . This innovative Italian label now has five CDs of my work, and there are more planned (indeed one is already partly recorded). Ermanno has amassed a large catalogue of very interesting repertoire, including many premiere recordings, and rarely performed works. His Stanford complete violin music triple CDs won many plaudits recently.
Sheva CDs can be found widely on the internet from the usual big stores, but also the excellent Discovery Records in my home town of Devizes. They are also available as digital downloads from the usual sources.

If you are an artist thinking of making a recording, do get in touch with Ermanno who has developed one of the least expensive ways to help you reach a large audience.
---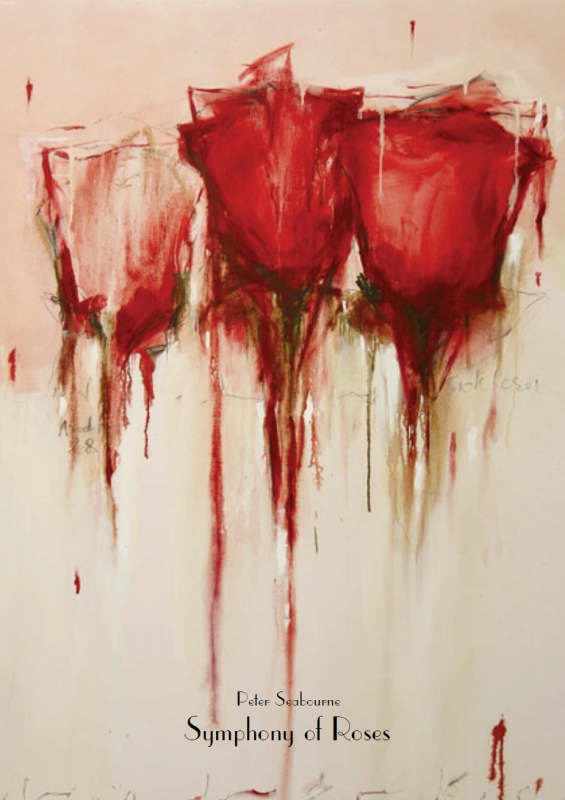 ...I seem to have finished a symphony (Symphony of Roses), but there is the possibility that this might be commissioned so for the time being it will not appear here. Inspiration came from two W B Yeats poems and a J B Yeats (brother) painting. (The cover design is by Azadeh Razagdoost, artist friend from Tehran).

---
Aug 2014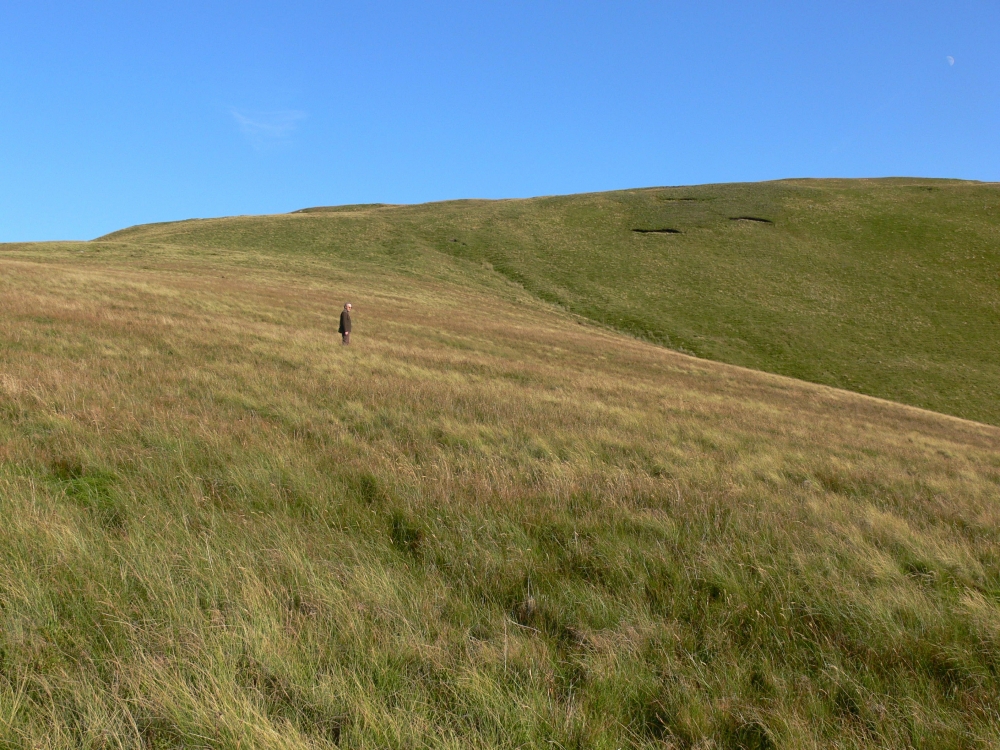 All my life I have yearned for quietness and the freedom to roam - in part, this is the product of growing up on a farm, where as a child I could just wander off and disappear into my own landscape, both real and imagined, and be unaccountable. Every summer since I have (in vain) sought to return to this world that was so precious to me - one holiday house after another, despite promising assurances of isolation and peace, turning out not to be it.. - always noise follows me like an angel of death - dogs, foul music... you name it..! Every time, crushing disappointment .... and with the knowledge that I must work like a dog for another year before the next chance will arise.
It is impossible to think properly in people-dominated spaces. I must be immersed in nature - not in an idealised, "pastoral" nostalgia - rather, simply being absorbed and integrated into the real forces that drive the world - most of all to become "insignificant" among them.
...Well, this summer I found it - a remote house in the Lake District. For the first time in 40-odd years I was "still"... but only for a couple of weeks before the hurly burly had to resume.... How hard to leave it all behind...
---
I will be having a great deal more to say about this man in the coming years. Particularly on the subject of commissions.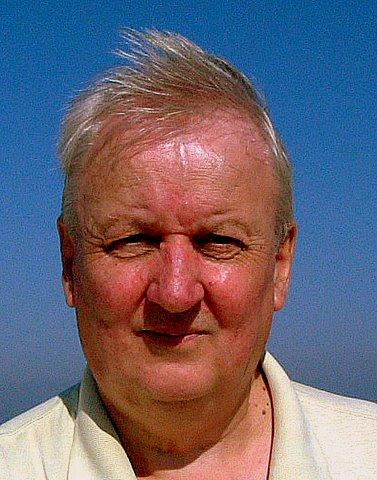 ---
JULY 2014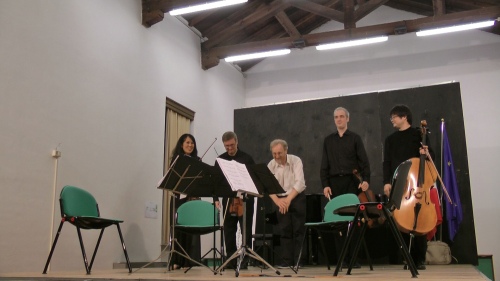 Borealis Quartet performed my "accept these few roses" at Casalmaggiore International Music Festival in Italy. New friends!
---
Some kind words in the catalogue of this leading American distributor.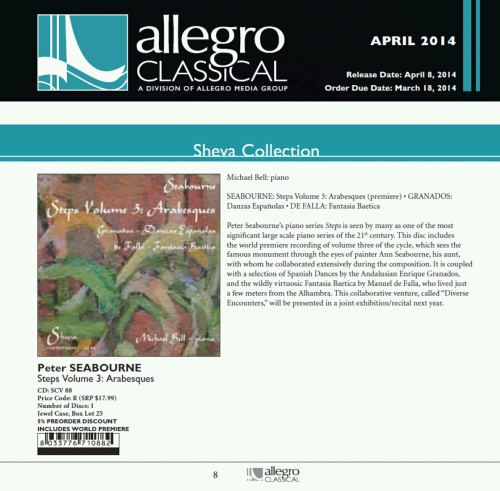 ---